Seiko Logo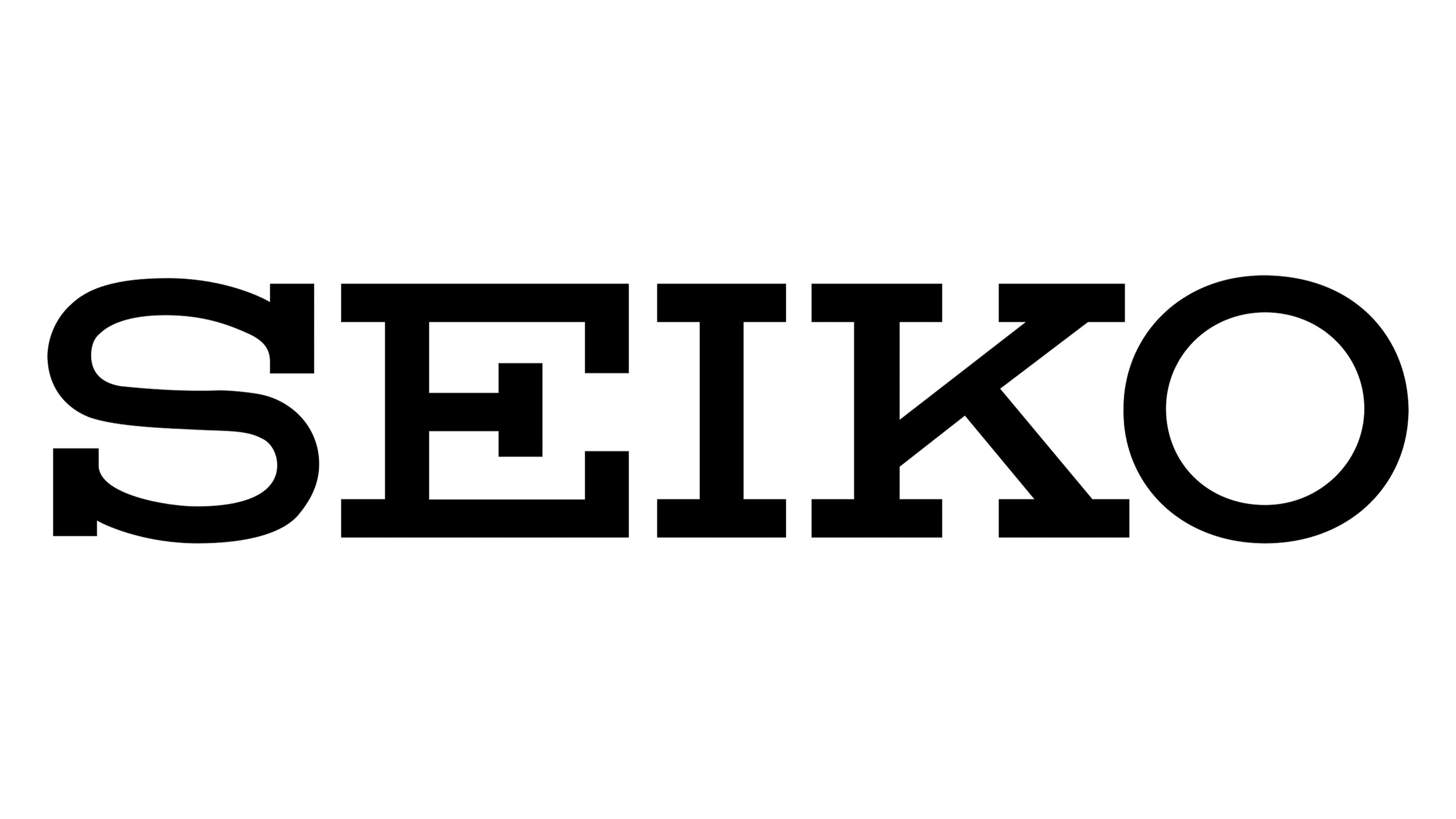 The Japanese brand Seiko is known worldwide for creating precision watches, many of which are reissued after more than 80 years. It has been the official timekeeper for numerous sporting events, including World Championships and the Olympic Games. Seiko thoroughly tests and inspects every model. Today, the brand produces watches with mechanical, quartz, kinetic, and solar movements with prices ranging from $50 to half a million dollars.
Meaning and History
In 1881, Kintaro Hattori, who studied watchmaking on his own, opened a watch shop in Tokyo. The entrepreneur bought imported watches and resold as well as repaired them. The profit went to open the Seikosha factory in 1892. The word means "House of Fine Workmanship". Hattori, with the support of engineer Tsuruhiko Yoshikawa, launched his own production of high-quality and expensive clocks. Over the following years, the brand continued to grow, new stores were opened. In 1910, improvements in technology and new equipment helped increase production. At the same time, Seikosha began exporting to China.
What is Seiko?
Seiko is a Japanese watch brand that successfully combines expert design skills with highly intelligent mechanisms. Seiko has always maintained a status of a top watchmaker. The company created the world's first quartz watch and made numerous developments.
1990 – Today
Seiko logo is very minimalistic as it features only the name of the brand. At the same time, the color and font choices make the logo look sophisticated and timeless. The company went for a classic, luxury, and powerful color black. When it comes to the typeface, the company went for a slab serif, bold font.
Font and Color
The brand used American Typewrite to print its name. The font is very geometric and features slab serifs. It is very bold and confident. The black color of the letters enhanced this sophisticated, powerful, and luxurious appearance. It is obviously a classic and timeless choice.