Keller Williams Logo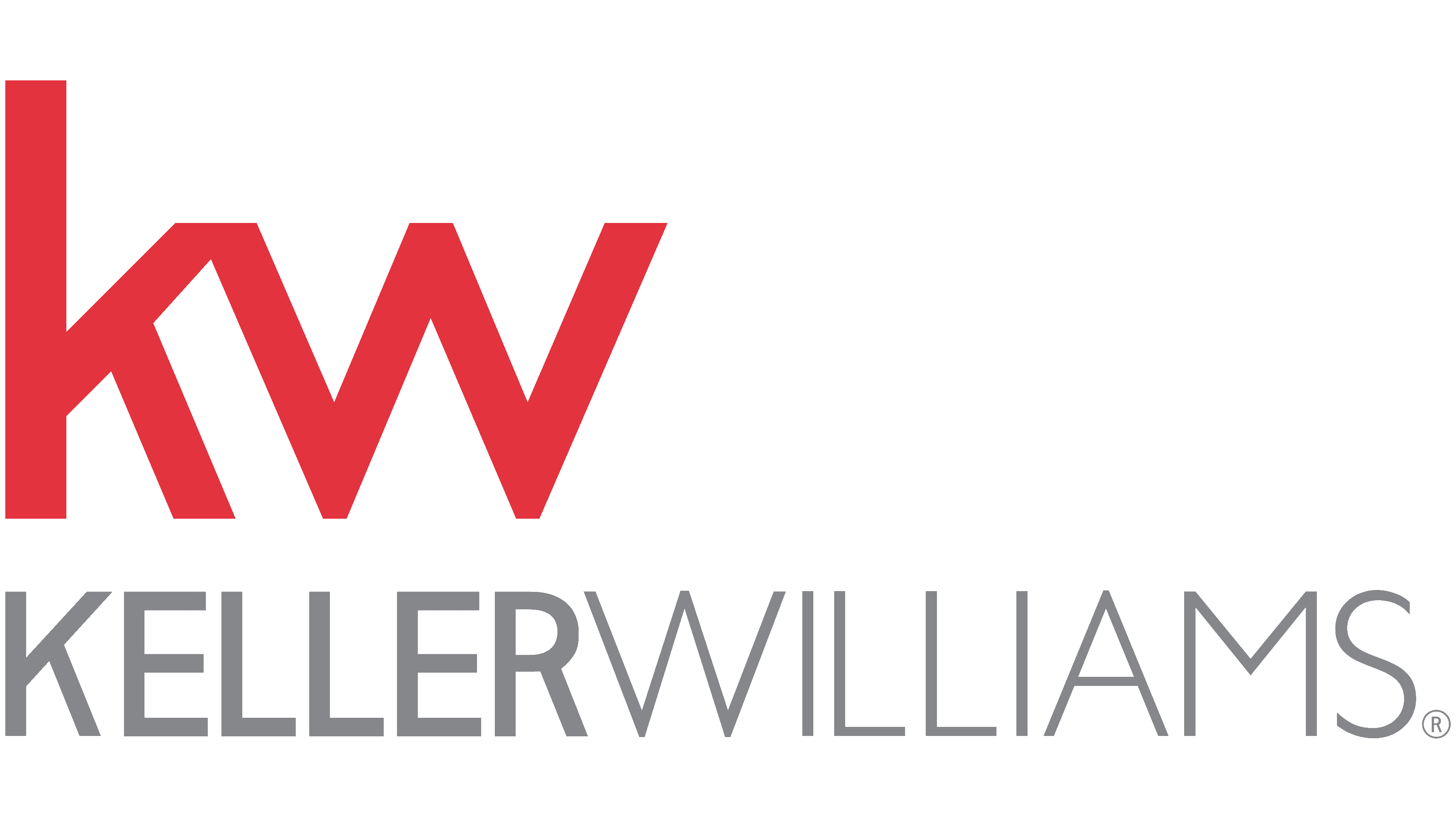 By downloading the Keller Williams Logo PNG you agree to the Privacy Policy.
Keller Williams, often known as KW, is a prominent real estate firm headquartered in the U.S. Renowned for its innovative approach, KW operates in various global markets, offering services from property sales to rentals. Originally founded by Gary Keller and Joe Williams, its unique agent-centric model sets it apart. Today, KW stands as the world's largest real estate franchise by agent count. While primarily rooted in the U.S., its footprint extends internationally. Though founded by Keller and Williams, the company adopts a profit-sharing model, involving agents in company decisions. KW continually evolves, leveraging technology to redefine real estate.
Meaning and history
Keller Williams Realty, widely known as KW, originated in Austin, Texas, in 1983 when Gary Keller and Joe Williams joined forces to reshape the real estate landscape. Their vision was not just to create another real estate company, but to pioneer an agency where agents played a pivotal role in decision-making.
In its early days, the company emphasized training, setting it apart from competitors. Gary Keller's renowned training programs formed the foundation, equipping agents with unmatched market knowledge.
In the late 1980s, KW introduced its unique profit-sharing model, a move that amplified its growth. Instead of top-down management, this approach incentivized agents to contribute to the company's expansion. By the 1990s, Keller Williams began franchising, expanding its footprint across the U.S.
The 2000s marked global expansion for KW. Its innovative business model attracted international stakeholders, leading to its operations spreading beyond American shores.
Amidst its growth, technology became a game-changer for Keller Williams. Recognizing the digital revolution, the company in the 2010s invested heavily in tech platforms, creating tools and applications to revolutionize agent-client interactions.
Ownership largely remained consistent, with Gary Keller playing an integral role throughout. However, the company's stakeholder base broadened due to its profit-sharing approach, giving a sense of ownership to many of its agents.
Over the years, Keller Williams transformed from a modest Texan startup to the world's largest real estate franchise in terms of agent count. Its philosophy of valuing agents as partners, combined with a forward-thinking approach to technology, ensures its enduring reputation in the real estate arena.
1983 – 2013
The initial logo showcases an elegant monogram derived from the initials of the phrase Keller Williams. This emblem, designed with intricate, ornate curves, exudes a timeless charm. Juxtaposed against this retro-inspired design, the brand's title stands prominently beneath. Set in two tiers, the name is rendered in vivid crimson uppercase letters, accentuated with minimalistic serifs. Further down, the term "Realty" is presented, crafted in an upper-case typeface characterized by its slender strokes, adding a touch of modernity to the overall aesthetic. The composition balances a fusion of the old-world charm with contemporary flair, capturing the brand's essence.
2013 – Today
In 2013, the artistic team revamped the acronym's design. The condensed representation of the realty firm's name now features sleek, geometric characters seamlessly linked. The "k" and "w", portrayed in a striking red hue, are unified at their apex. Beneath this, the extended brand name is showcased, but in a fused manner – "KELLERWILLIAMS." To distinguish the two words and ensure clarity, the designers adopted varying shades of grey.
Historically, the Keller Williams brand emblem steered clear of graphic symbols, focusing solely on typography. The logo typically toggles between two textual renditions: the comprehensive brand name and its concise version. Consistency is evident in its color palette.
Simultaneously, the "kw" shorthand effectively substitutes any graphical icon, resonating motion. Its intertwined design evokes the imagery of the ceremonious red tape cut during grand inaugurations. The design team consciously streamlined the emblem, shedding intricate flourishes, aiming to reflect the brand's approachable and user-friendly services.