KPMG Logo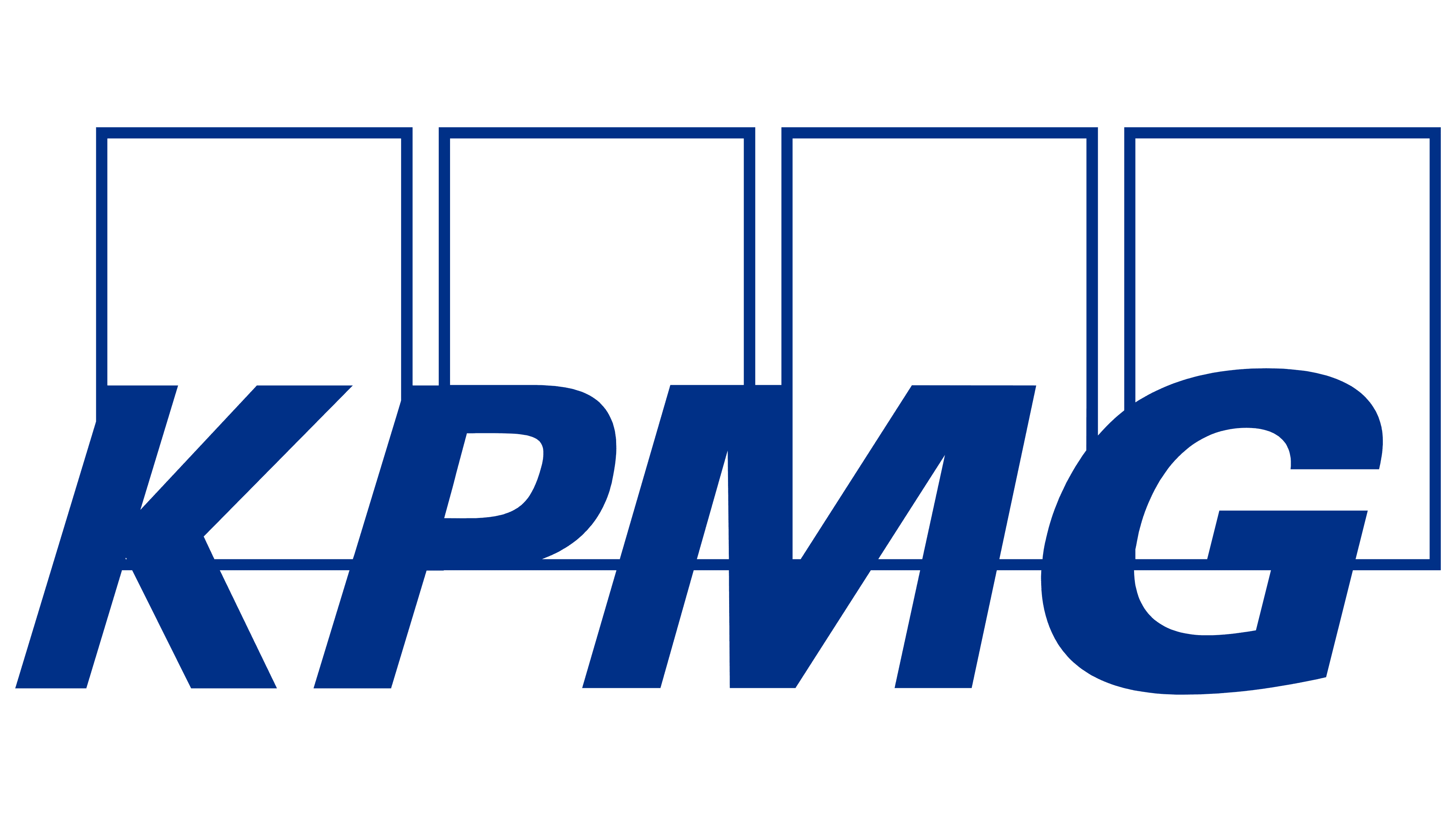 KPMG is a global leader in audit, tax, and advisory services, serving a diverse clientele across various sectors. Operating in numerous countries, its core markets span across the Americas, Europe, Asia-Pacific, and beyond. As one of the "Big Four" accounting firms, KPMG's reputation is built on its commitment to quality and integrity. The organization operates as a network of independent member firms, each bound by shared values and quality standards. While each firm is autonomously managed and legally distinct, they all operate under the KPMG brand, leveraging collective expertise to provide optimal solutions to clients. Ownership is spread among equity partners within individual firms.
Meaning and history
KPMG's origins trace back to the 19th century, with the establishment of various accounting firms in multiple countries.
In 1870, William Barclay Peat formed an accounting firm in London. Separately, in 1877, James Marwick and Roger Mitchell founded Marwick, Mitchell & Co. in New York. By the late 19th and early 20th centuries, these firms expanded their reach both domestically and internationally.
Fast forward to the 20th century, various mergers and alliances occurred. In 1911, Peat's firm merged with another UK firm, becoming Peat Marwick Mitchell & Co. This merger aimed to bolster its position in the market and expand its global footprint.
Across the Atlantic, the U.S. firms of Peat and Marwick also integrated operations in 1925. These mergers set the stage for the company's growing influence in global financial and business circles.
Throughout the mid-20th century, the firm solidified its status as a global entity, navigating through economic booms, recessions, and regulatory changes. Yet, the landscape of accounting and consulting was rapidly changing.
The pivotal moment came in 1987 when Peat Marwick joined forces with Klynveld Main Goerdeler (KMG), a conglomerate of European-based firms, resulting in what we now know as KPMG. This merger was strategic, aiming to compete effectively in the evolving international marketplace and provide a broader range of services to their clients.
Ownership of KPMG has always been structured uniquely. It operates as a network of independent member firms, with ownership dispersed among equity partners within each entity. This ensures that local expertise is integrated with global standards.
Over the years, KPMG has consistently reinvented itself in response to the ever-changing global business environment. While it has retained its core services in audit, tax, and advisory, it has also embraced technological advancements, offering solutions related to digital transformation, cybersecurity, and more.
In sum, KPMG's journey from its 19th-century roots to its current global prominence showcases its adaptability, commitment to quality, and unwavering focus on serving its clients' evolving needs. The firm's ability to seamlessly integrate its rich heritage with forward-thinking innovation is a testament to its lasting legacy in the world of business.
1987 – Today
The financial colossus's visual representation adheres to time-honored design standards typical for organizations in this domain. It boasts a balanced color scheme that embodies trust, sincerity, and consistency. The emblem's audacious and assertive typography is enriched by distinctive geometric figures. Every nuance of this symbol accentuates the visual persona and echoes KPMG's core ethos.
This stylistic approach aligns with contemporary font trends, epitomizing advancement, pioneering spirit, and an unwavering commitment to excellence. KPMG, in its ceaseless pursuit of service refinement, resonates with this. The quartet of prominent vertical bars holds profound symbolism. Their count isn't arbitrary.
This numeral serves as a milestone for this illustrious financial institution. It represents its stature among the "Big Four" and underscores its primary service pillars – advisory, accounting, taxation, and auditing. Every division within KPMG boasts seasoned experts dedicated to delivering unparalleled service. The chosen subdued color tones further vouch for the firm's reputation for dependability and integrity.