Shopify Logo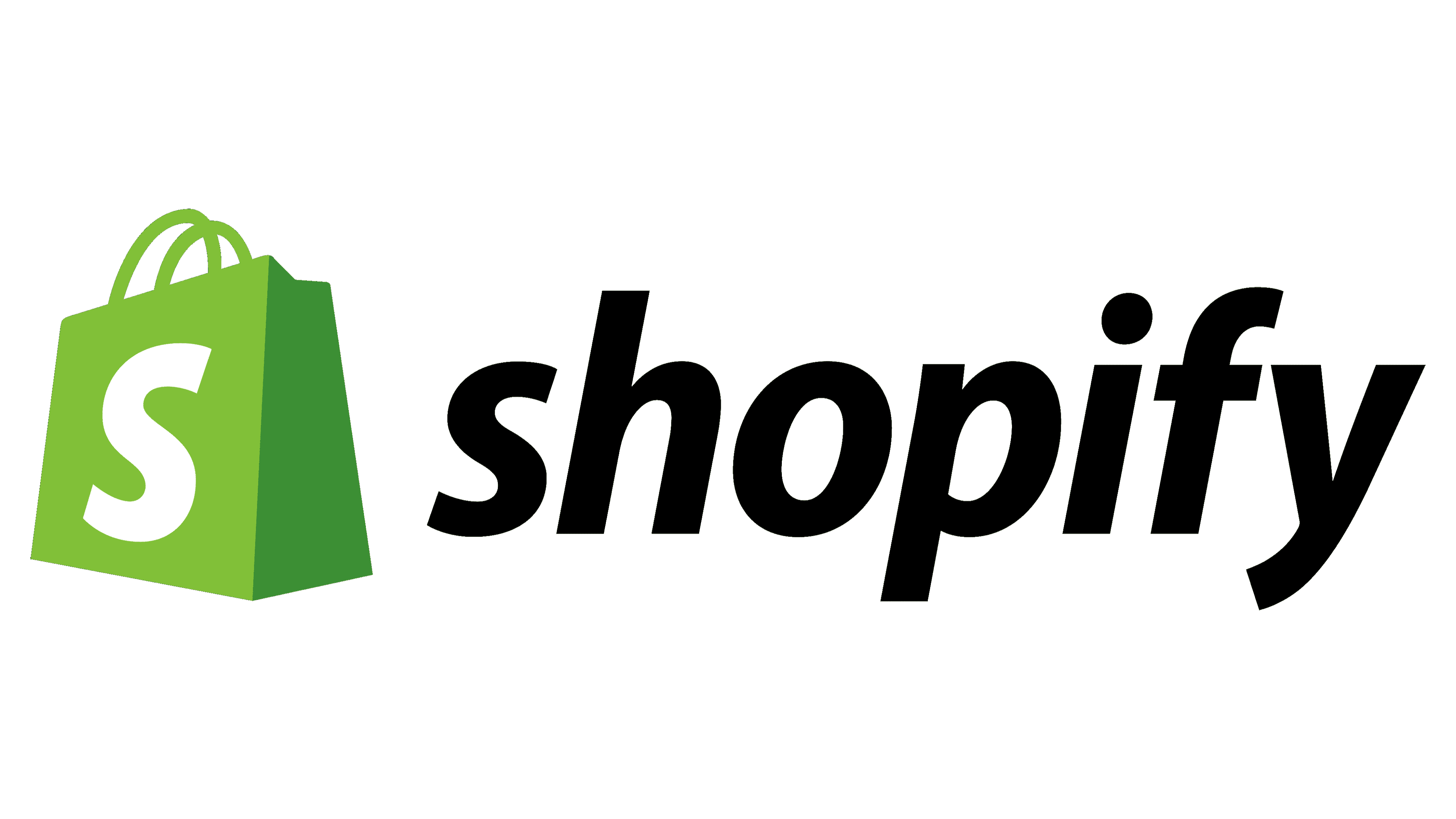 Shopify is an Ottawa-based transnational organization, established in 2006. It focuses on e-commerce services, offering a platform for internet shops. Using Shopify, they can process payments, sell, deliver products, and engage customers. The company's tools have been used by 1,7 million online merchants across 175 countries.
Meaning and history
Initially, Shopify's founders – Tobias Lutke, Daniel Weinand, and Scott Lake – didn't want to create an e-commerce platform. Their original project was a snowboard equipment online store called Snowdevil. All the present online selling platforms could not provide all the tools needed by the founders, so Lutke, a software developer by profession, was set in charge of the development of their e-commerce platform. After two months of work, the Snowdevil store was completed in 2004.
Two years later, the trio started this e-commerce system as a separate entity, giving it the name Shopify. Their mission was to make trade better for everyone by allowing people to start, run, and grow their stores online on the Shopify platform.
In the future years, the project prospered and received numerous modifications. In 2009, they launched the API tools, making it possible for developers to make applications for Shopify stores and sell them on Shopify App Store. The next year, Shopify app appeared in Apple App Store. A major milestone occurred in 2013 when the company released its payment system, helping people avoid payment gateways. In 2017, Shopify started the production of iPads with sale software that reads debit and credit card payments.
Shopify has grown into a successful e-commerce system that helps many people buy and sell goods online. Shopify became a platform that refreshes international online trade by implementing innovative solutions and tools. Now, it is used by about 1,7 million businesses across the world.
What is Shopify?
Shopify is a Canadian e-commerce system that appeared in 2006. It provides a broad collection of tools and services to ease online trade for online stores and merchants. These include API tools, payment systems, apps for flash sales, cash advance products, and others. Now, Shopify is a platform for approximately 1,7 million businesses worldwide.
2006 – today
The brand logotype, made in 2006, has never changed throughout the business' history. It perfectly fits the core values of the company and represents its mission – to make trade easier for every merchant.
The logotype consists of an emblem, often used as a corporate icon on the brand's social media and website, and a name caption. A big letter 's' shows up on a 3D shopping bag, colored light green. To the right of this emblem, the designers put the brand's official nameplate, colored black, and written in all lowercase letters.
Color
The visual identity of the Shopify logotype consists of three primary colors – black, white, and green. Its emblem utilizes bright and dark green for the bag's front and side parts respectively. This color adds a calm and friendly mood to the whole logotype. The character 's', standing on it, is colored white. As for the nameplate, it is black.
Font
The official typeface used to write the nameplate on the Shopify logo is Myriad Bold Italic. They show the name caption in a lowercase sans-serif style with small gaps between the fat letters. All of them are executed in straight lines, which were a bit tilted to add a movement feeling to the logo.