U.S. Army Logo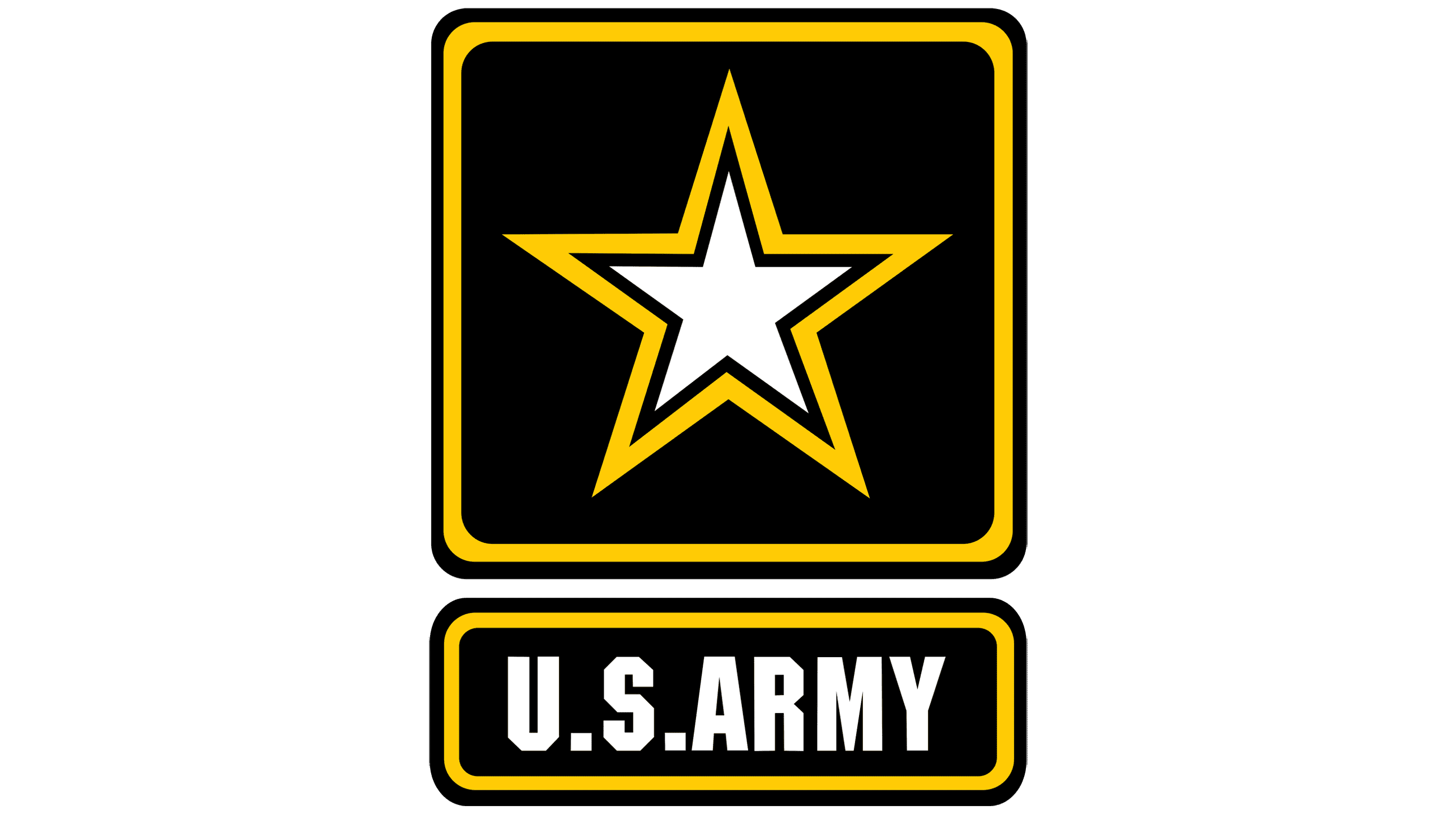 By downloading the U.S. Army Logo PNG you agree to the Privacy Policy.
United States Army is a ground force of the military of United States. It encompasses all the combat arms that fight primarily on the ground, as opposed to the Air Force or Navy. The Army dates back to the American Revolution, where citizen militias fought for their Republic against the British red coats.
Meaning and History
The Army has a convoluted history surrounding symbols. They had a lot of insignias throughout the centuries, but never an emblem that would be meant for a standardized use by all ground troops until 1942. The white star brought into regulation in mid-WW2 was supposed to identify the American troops – that being the iconic symbol of US.
1942 – today
The white star used by the Army ever since the 1942 actually came in many various versions, but you'll never get to capture them all, because the regulation back then only applied to the star itself, and not anything surrounding it.
The star itself is a simply 5-tip shape usually painted white, although the latest editions used yellow outline around it.
Back in the day, it was often put over a white ring shape or painted solely. Now, the Army has a standard black square with a white star inside it, both elements outlined in yellow.
It's also often accompanied by the little plaque saying 'U.S. ARMY' in white blocky letters on an independent black rectangle, also framed in yellow.
Emblem and Symbol
While the star is a generic symbol, there are also a service mark that looks like a seal with an eagle on it and the words 'UNITED STATES ARMY' around, as well as an official flag with some combat equipment and the ribbon saying the same thing with the year of formation, colored in blue and white in various combinations.