Visa Logo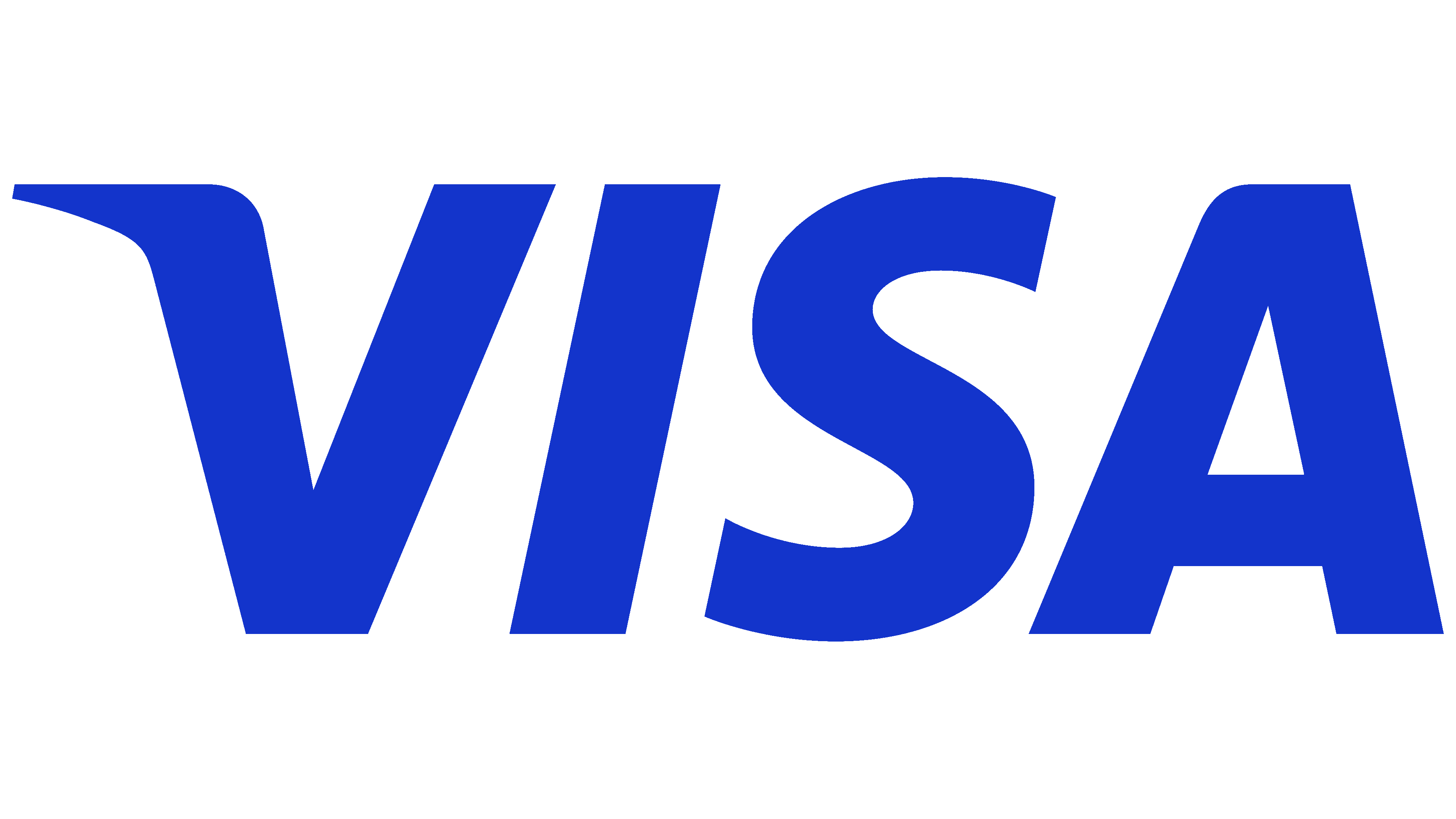 Visa is a global financial technology company that facilitates electronic payment transactions. It provides the infrastructure for credit and debit card payments, connecting consumers, businesses, and financial institutions worldwide. Visa operates in numerous markets, including the Americas, Europe, Asia-Pacific, and other regions. It is a publicly traded company with various shareholders and is not owned by a single entity. Visa's services play a crucial role in the modern digital economy, enabling secure and convenient payment methods for individuals and businesses.
Meaning and history
Visa's history is a testament to its evolution and growth as a global leader in payment technology. Founded in 1958 as BankAmericard by Bank of America, it aimed to introduce a new way of making payments through a credit card system. Initially, it was a local program, but in 1966, the Bank of America expanded it nationwide and licensed other banks to issue the card. This marked the beginning of Visa's journey towards becoming a global payment network.
In 1970, BankAmericard changed its name to Visa to reflect its international ambitions better. The same year, Visa pioneered the concept of a global electronic payment system by creating a network that connected banks and enabled cross-border transactions.
Visa's growth continued through the 1970s and 1980s, as it expanded its reach into various countries and formed partnerships with financial institutions worldwide. It also introduced new card products like Visa Debit and Visa Classic, catering to diverse consumer needs.
In 2007, Visa became a publicly traded company through an initial public offering (IPO), listing its shares on the New York Stock Exchange. This move further strengthened its position in the financial industry.
Visa's acquisition of Visa Europe in 2016 brought together the two previously separate entities, creating a more unified global payment network. This acquisition helped Visa streamline its operations and improve services for cardholders and businesses.
Throughout its history, Visa has continually innovated its payment technology, transitioning from magnetic stripe cards to EMV (chip and pin) technology for enhanced security. It has also played a significant role in the rise of digital payments, partnering with tech companies to enable online and mobile transactions.
Today, Visa operates as a global payments technology company, providing a wide range of payment solutions, including credit and debit cards, digital wallets, and mobile payment platforms. Its network connects millions of merchants, financial institutions, and consumers worldwide, facilitating secure and convenient electronic transactions. Visa's commitment to innovation and its extensive global presence make it a leader in the ever-evolving payments industry.
1958 – 1976
The initial logo resembled a rectangular plastic card with softly curved corners. It featured a deep blue upper section, a white middle segment, and a lower part in vibrant orange. In the center, there was the bold sans-serif lettering "BankAmericard," with all the characters in uppercase, although "B" and "A" were slightly taller than the other letters.
1976 – 1992
To globalize the brand, the proprietors opted for a rebranding, giving rise to Visa, now one of the world's most renowned brands. This name alteration extended the brand's appeal by eliminating its geographical ties to America. It also served as an impetus for a logo revamp.
Designers adhered to a recognizable formula: they substituted "Visa" for "BankAmericard" while retaining the original proportions and color scheme. The word is presented in italics, with particular emphasis on the slant of the letter "V," and the letters are adorned with serifs.
1992 – 2000
In 1992, a shift towards a brighter palette occurred. The once-rounded corners of the outer frame adopted a more angular shape, featuring a broader, blue outline. This particular rendition of the logo can still be observed in certain advertisements today.
2000 – 2006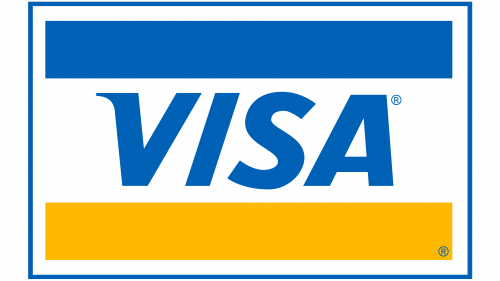 Towards the conclusion of the 20th century, developers made notable adjustments to the logo. They widened the spacing between the letters and slightly decreased the angle of the "V." Additionally, they transformed the blue hue into cyan and replaced the orange with a vibrant shade of yellow. These alterations marked a significant evolution in the logo's design.
2006 – 2014
Despite its global success, company executives opted for a brand revitalization. They found it somewhat illogical that the company offered an array of financial services, yet its logo prominently featured just a credit card. In November 2003, a team of specialists embarked on crafting a fresh trademark. This new emblem, while strikingly similar to its predecessors, essentially consists of the word "Visa" without the rectangular elements and external frame.
The font remains italicized, albeit with a reduced slope. The distinctive corner of the "V" is now colored yellow, accentuating the logo's clarity and conciseness.
2014 – 2021
In 2014, the company made a significant departure from its traditional color palette. It bid farewell to the golden hue, long associated with California's rolling hills, and opted to retain only the blue shade, symbolizing the endless sky. To inject some diversity into the logo, designers introduced a gradient.
Speculation suggests that the brand shed its yellow component to connect more closely with people. Indeed, for many, yellow evokes images of gold, signifying unattainable luxury and prestige. In contrast, the Visa system aimed to make financial services accessible to the wider public.
2021 – Today
In 2021, the financial services giant Visa introduced a new brand identity in collaboration with Wieden+Kennedy. To convey their fresh concept to clients, they produced a commercial directed by Malik Hassan Sayeed. The rebranding effort resulted in a modified version of the wordmark, with contributions from the international studio Mucho.
The overall shape, which had become a tradition, remained unchanged. Designers focused solely on the color scheme, eliminating the gradient and adopting a vibrant blue hue (#2639c3) for the entire lettering. While the logo didn't undergo a radical transformation, the simplified color palette has enhanced its visibility in the digital realm. The vibrant palette also exudes optimism, positively impacting the brand image of the payment company.