HDFC Logo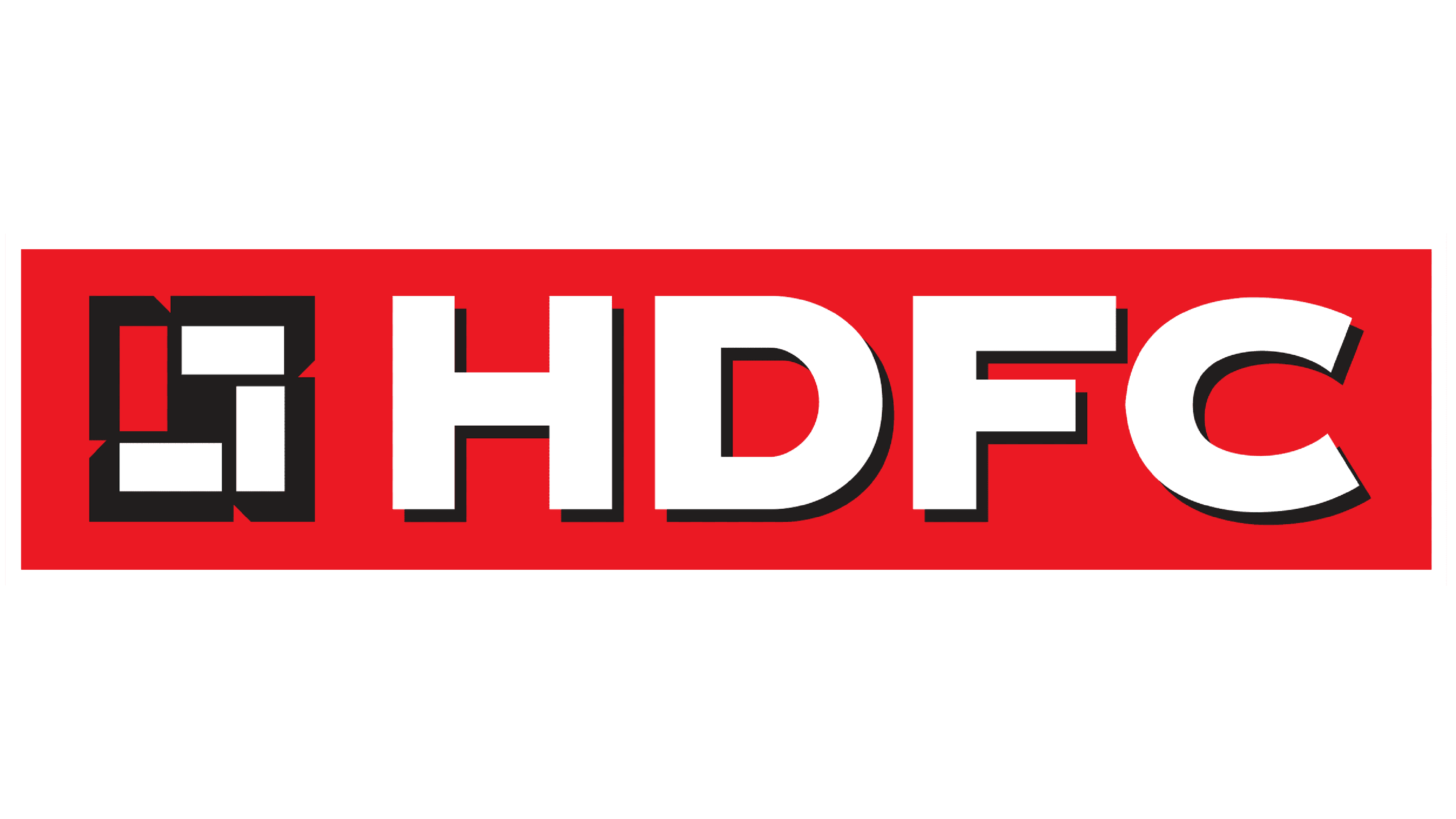 Housing Development Finance Corporation (HDFC) is a company that finances the building of houses for primarily low and medium-income people in India. Its goal was to make housing not just a dream, but a realistic possibility in conditions of housing shortage in the country. The corporation is also focused on insurance, including life insurance for the public sector, health, home, and vehicle insurance, as well as banking for common people and support of small businesses. Although the company is mainly present in India, there are offices in Singapore, Dubai, London, as well as some Middle East countries. The majority of the company (over 70%) is owned by Foreign Institutional Investors.
Meaning and History
Founded in 1977, it's currently one of the nation's biggest companies. In 1995, the HDFC set up a branch office overseas (Dubai) for the first time. By 1997, the company had over 50% share in the housing finance market. Throughout its history, the company not only presented new services but also created multiple subsidiaries. For instance, in 1997, it also joined forces with International Finance Corporation (IFC) and other organizations to set up a non-banking organization that will offer long-term housing mortgages in Bangladesh. Recently, Housing Development Finance Corporation announced a merger with HDFC Bank Ltd. to create one of India's largest financial services companies. The deal should be done in 2023. Through the merger, the two companies hope to capitalize on each other's strengths – HDFC's experience in housing finance with HDFC Bank's superior scale and distribution.
What is HDFC?
Housing Development Finance Corporation Limited (HDFC) is an Indian housing finance company with headquarters in Mumbai. HDFC is the largest mortgage lender in India. It has several subsidiaries, including HDFC Bank, HDFC Investments, and HDFC Holdings.
1977 – today
The HDFC logo is a long, horizontal rectangle with the company's acronym occupying ¾ of the space. The name is aligned to the right and has large white letters and black shadows behind them. The white contrast beautifully against red, which is a symbol of energy, power, and action. It definitely draws attention. The remaining space on the left is given to their emblem – four rectangles arranged into a square-like shape. Three of them are white, while the top left one is red. They are also thickly outlined in black or rather have a wide shadow that gives them a 3-D feel. It is hard to tell what exactly the emblem stands for, but it has an interesting design that is easy to associate with this particular company.
Font and Color
The red color is often associated with leadership, power, as well as wealth, which is very appropriate for a financial company of that size. It is also a good attention grabber. A combination of white and black for letters and emblem give the logo a sophisticated, classy, professional look. The font used for the logo is very simplistic and features clean lines and square corners. The letter "F" has a shorter second horizontal line, while the ends of the "C" are cut at a diagonal. Such a choice of the font makes the logo look very professional and timeless.