Home Depot Logo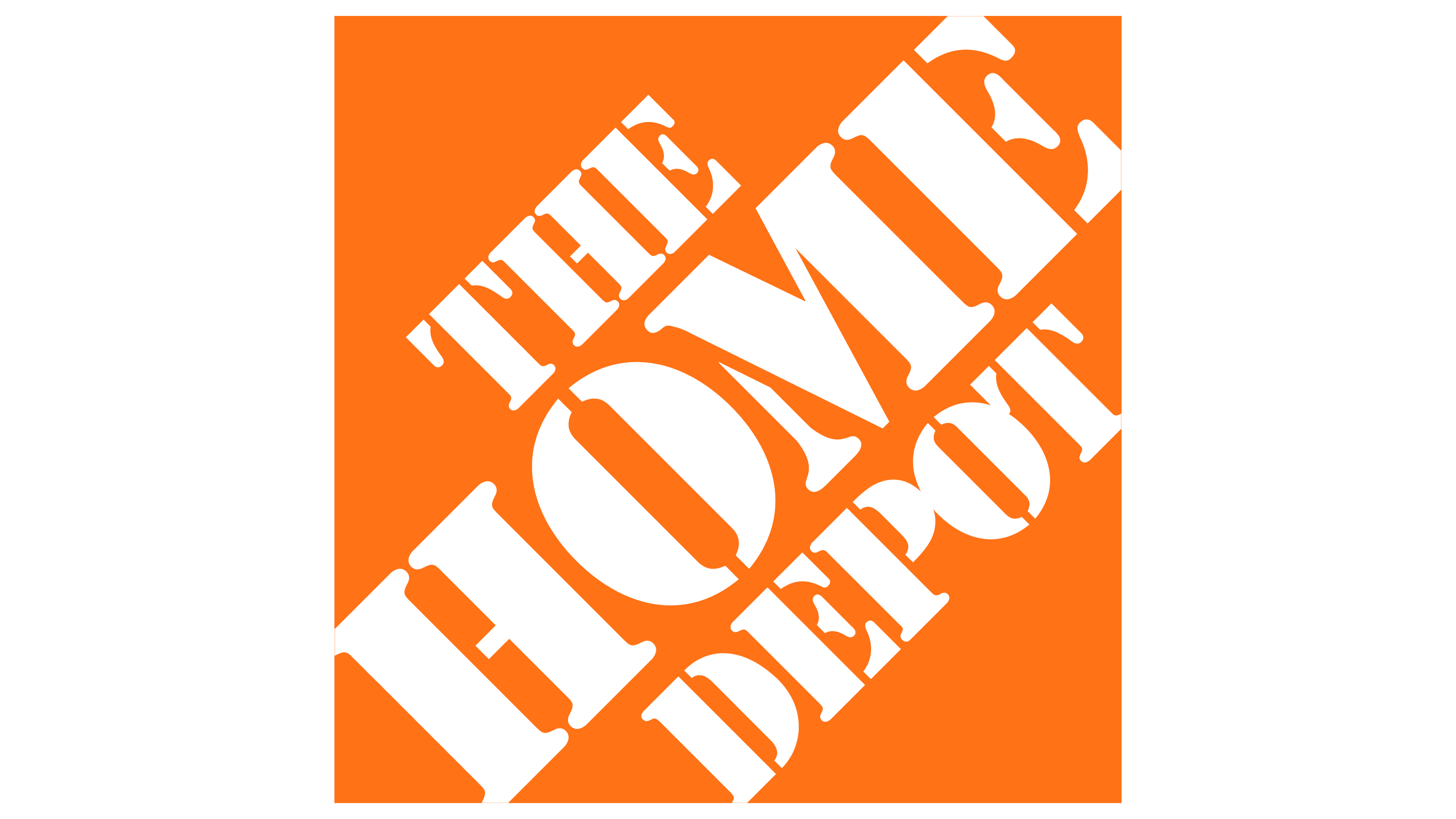 By downloading the Home Depot Logo PNG you agree to the Privacy Policy.
Home Depot, Inc., the largest home improvement retailer in the US, operates about half a thousand warehouse stores and sells over 40,000 items. These include building materials, wall and floor coverings, paints, plumbing, equipment, tools, electrical tools, landscaping, and gardening materials. Arthur Blank, one of the founders of the company, said that it was conceived as a network where special attention is paid to respect for customers and staff, helpfulness to consumers, and high service level. This strategy proved to be very effective.
Meaning and History
The company was incorporated in June 1978 as a result of a restructuring of the Handy Dan Home Center network. When Bernard Markus, Arthur Blank, and Ron Brill were left without work, they founded The Home Depot and opened the first outlets in Atlanta, Georgia. In 1986, Home Depot reached the $1 billion mark in sales and three years later, it outsold Lowe's to become the largest home improvement chain in the US. During the COVID-19 pandemic, many Americans took up the reconstruction and renovation of their homes, which was a definite plus for the company.
What is Home Depot?
Home Depot is one of the world's largest retail chains selling building materials, tools, and household goods. Its main sales region is the United States, where the network receives 90% of all revenues. The rest of the revenue comes from the company's stores in Canada and Mexico.
1978 – 1989
The first logo was designed by Don Watt and underwent only minimal modifications since then. It was a peach square with the name printed diagonally across it. It has a bold, serif font of an off-white color. The word "Home" is not only the center of the emblem but is also done in a larger font. It is a simple logo that conveys how easy and simple it is to make one's home even better with the help of Home Depot.
1989 – 1999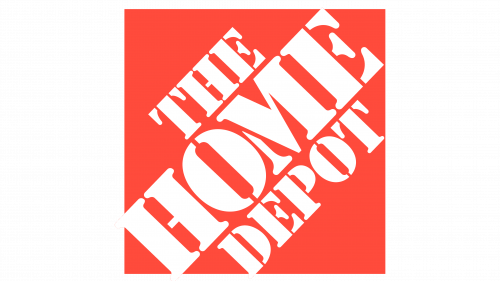 The company used an updated version of its original logo for a little over ten years. It featured a brighter color that was a mixture of orange and red. The lettering was crisp white, which made the name stand out even more. The logo used the same font and was full of adventure, creativity, and happiness.
1999 – Today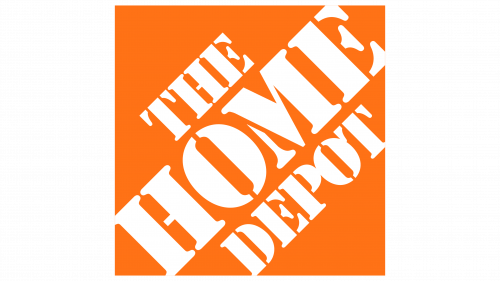 The update introduced in 1999 was minor as the company played with the color again. It was a saturated orange color that made the logo look brave and energetic.
Font and Color
All three logo versions used by Home Depot featured a font called Stencil. It features thick strokes and rounded strokes.
An orange/red color palette instantly evokes creativity, warmth, and happiness, which is exactly what people would want to feel when improving their homes.