Misfits Logo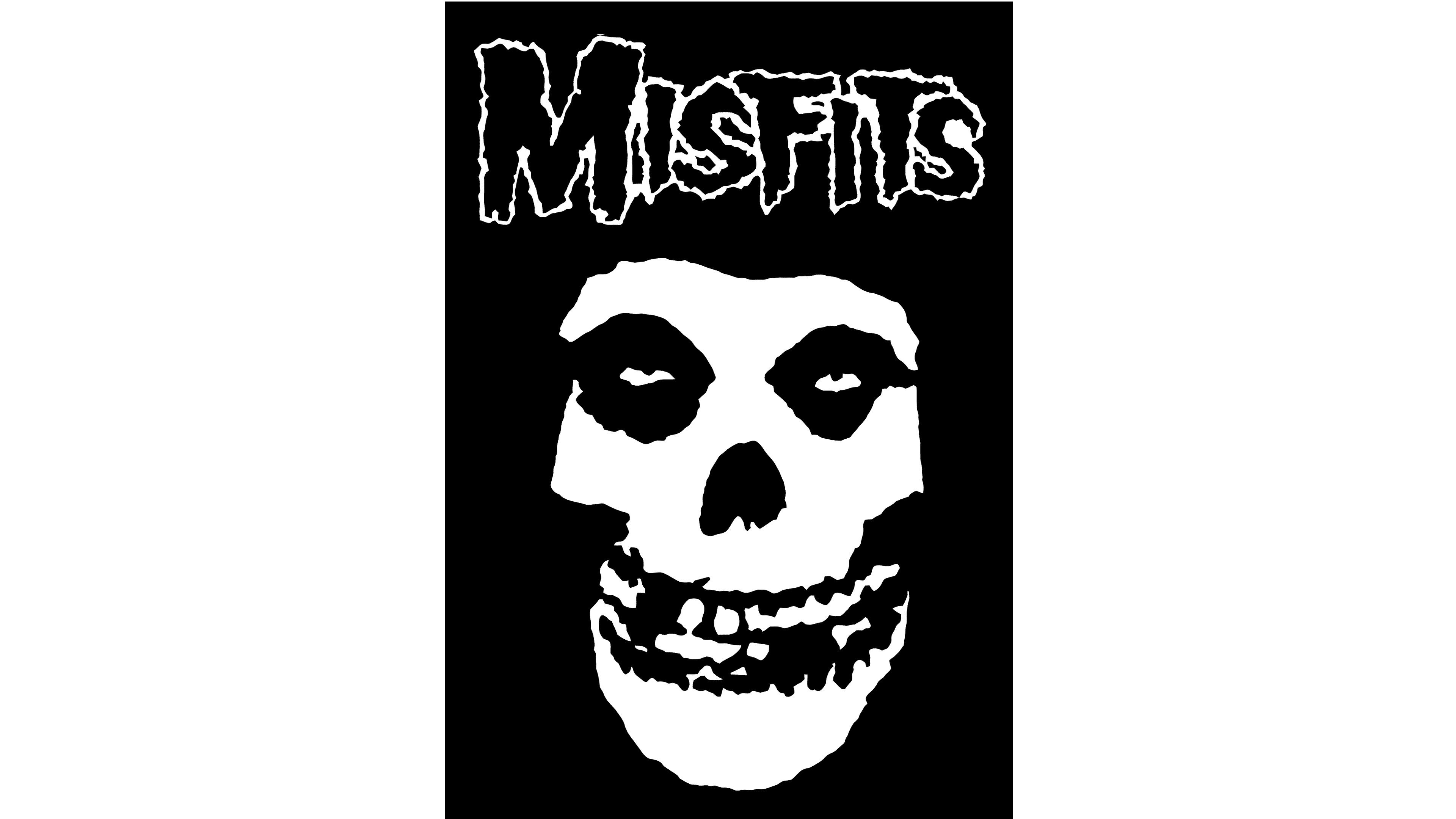 The Misfits is an American punk rock band that became the founder of horror punk and also had a great influence on heavy metal and rock in general. The team broke up more than once and had different members, including many legendary musicians. As a result, almost no one remained from the original line-up, except for bassist Jerry Only. Besides an impressive logo, the group also created their stage image, which was based on the application of gloomy makeup. Another distinguishing feature of the band was the presence of a straight black bang going down the middle of the forehead.
Meaning and History
The history of the band dates back to 1977 when 21-year-old Glenn Danzig decided to create his own musical band, which was called The Misfits. In the early 1980s, the Misfits became one of the most recognizable bands in the American punk rock and metal scene. In 1983, the band broke up and gathered again twelve years later, in 1995, but without Glenn Danzig. Eleven years later, Glenn returned to the band. It happened when the former members met to discuss lawsuits but instead agreed to get back on the stage with all the members that originally formed the band.
What is Misfits?
The Misfits is one of the most influential punk rock bands in history. The band played rather aggressive punk rock, but it often had elements of Pentecostal rock and roll. The impact that the Misfits musicians had on world rock music cannot be overestimated.
1982 – Today
The band used only one logo for over forty years. It became very recognizable, which is hard to achieve if this is not just the name of the band, depicted in some intricate font, but the original picture, seeing which almost anyone will be able to tell to whom it belongs. It was a white skull drawing, which was placed on a black background. The inspiration came from the movie "The Crimson Ghost", released in 1946. The Crimson Ghost wore a mask, which was chosen by the Misfits founder as the distinctive symbol of his band.
Font and Color
Although there is no inscription, the logo looks very memorable. It has a black and white color palette, which can be associated with death, mystery, and even something evil.