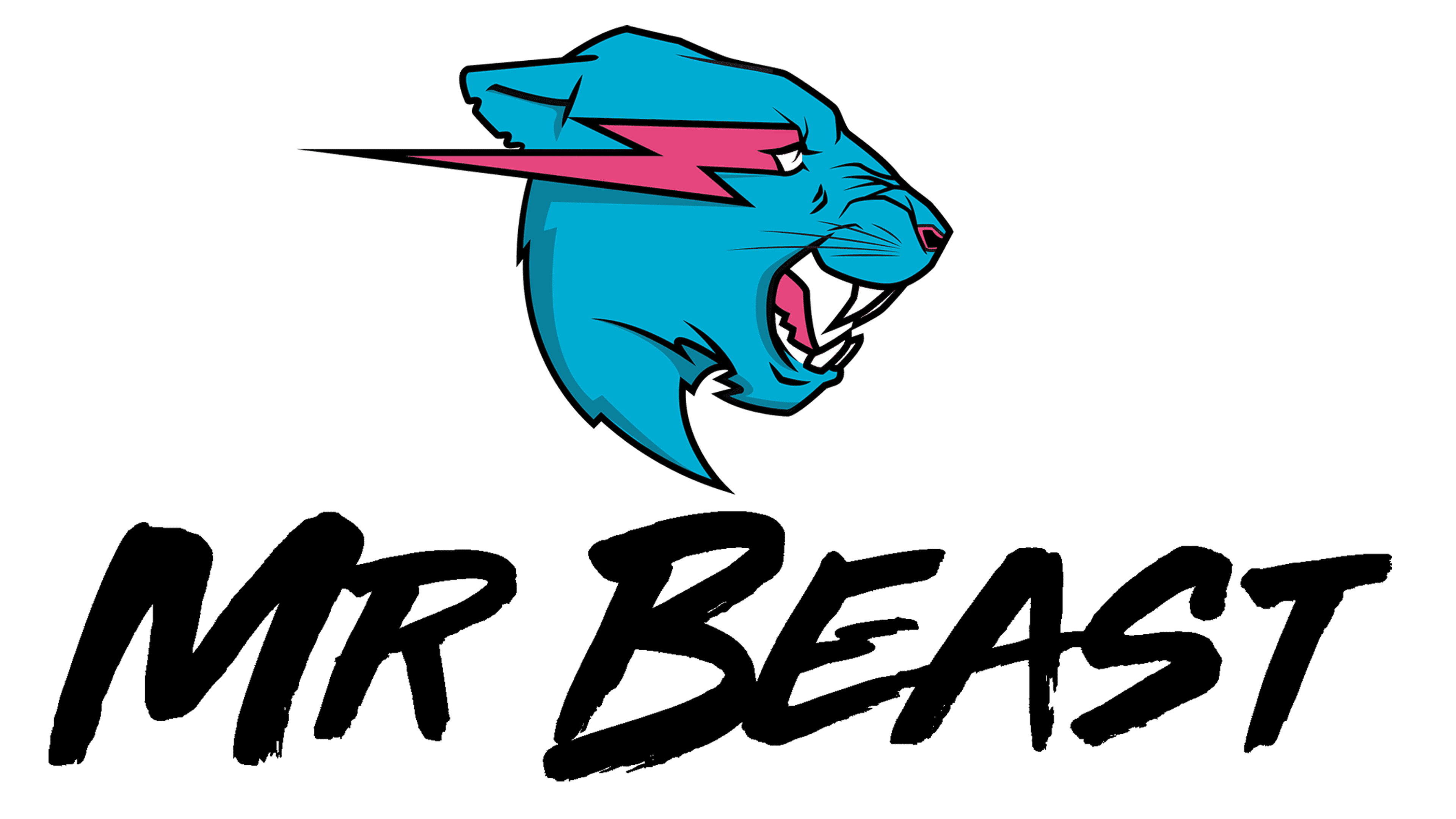 Jim Donaldson, aka MrBeast – is an extremely popular YouTuber, known mostly for his high-cost videos and other projects over the course of which he either completes exhausting tasks or hosts events on unprecedented scale – including live Battle Royale games, expensive last-to-remove-hand challenges and more.
Meaning and History
Because MrBeast started his YouTube account back in 2012, his name likely didn't have any deeper context. When he grew older and started going viral by 2017, he kept it. His profile picture (now, his logo) are inspired by this alias – everywhere he's represented by a picture of a blue tiger's head.
2012 – 2018
For the first 6 years, his profile picture was a royalty-free image found on the Internet. It featured a roaring tiger's head painted light blue. In addition, the background was filled with vertical stripes of alternating dark and pale blue shades. He used this picture until he started getting attention.
2018 – 2018
For a few months in 2018, MrBeast used this picture. It's basically the older tiger head he used all these years, but redrawn by hand and set against a white background. It was scrapped soon after in favor of a simpler design.
2018 – today
The post-2018 profile picture can safely be called a logo, because it was under this image that Jimmy started signing agreements and launching promotional campaigns with other brands and companies – this includes partnership with streaming services, burger delivery chains, and videogame developers.
It shows a blue head of some feline predator (not tiger this time). It doesn't have stripes, and the coloring is now uniformly light blue. The key difference is that it now faces right instead of left, and there is a large lightning bolt coming out of its eye.
Emblem and Symbol
Alongside the logo, Jimmy also styled his name in an iconic way. When he needs to put it on any promotional content or products, it's designed in an abrupt aggressive style. The color may vary, although it's usually blue or black. In addition, he sometimes uses the word 'Beast' independently, such as on t-shirts.