NYU Logo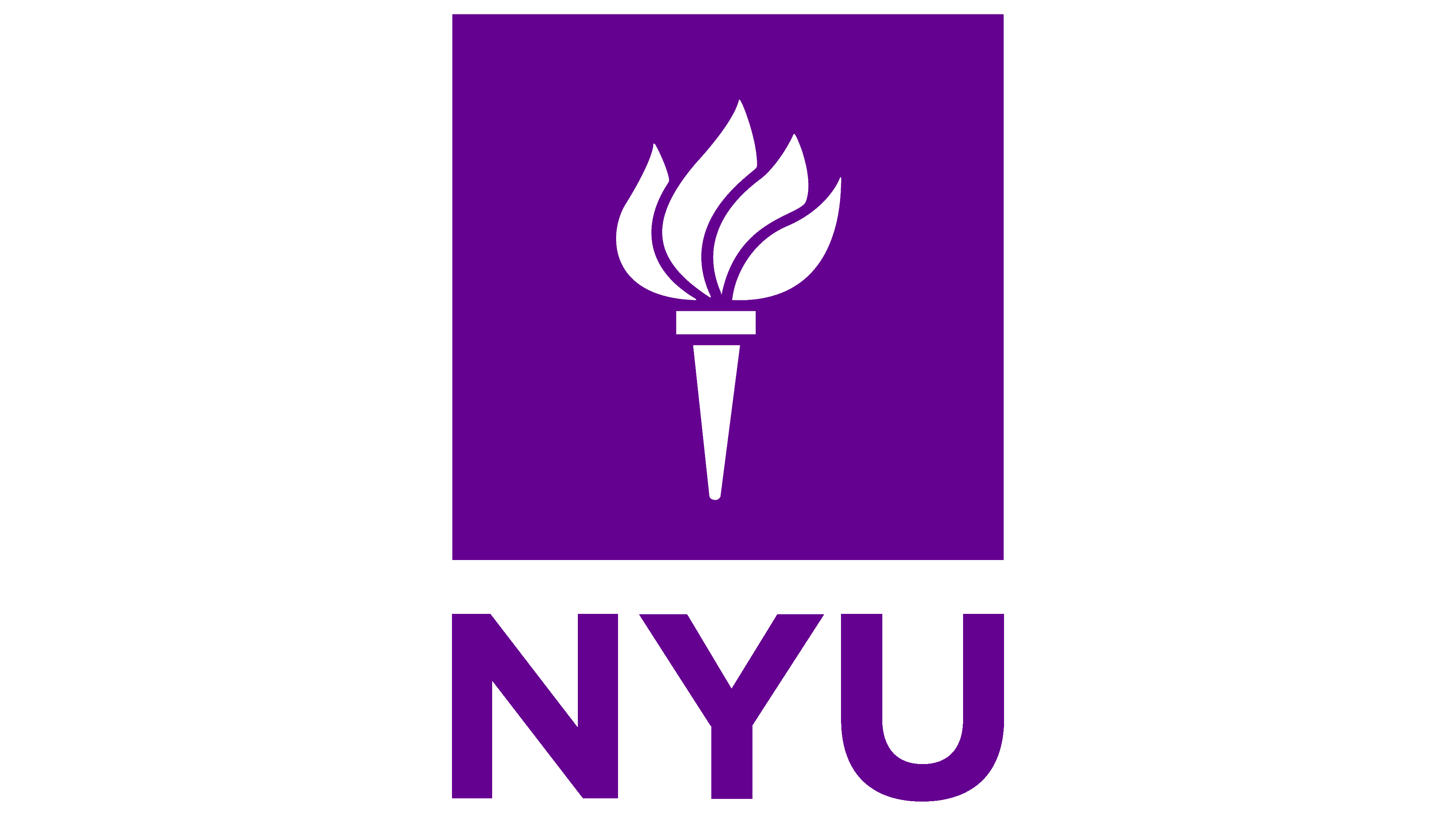 NYU, located in the heart of Greenwich Village, offers diverse academic programs, top-notch faculty, and a vibrant student life. Known for its Tisch School of the Arts and Stern School of Business, NYU is a leader in various fields including film, business, law, and more. With its global campuses and myriad student organizations, NYU provides a unique, cosmopolitan educational experience. The university is also deeply intertwined with the city's rich cultural tapestry, offering students countless opportunities for real-world learning and networking.
Meaning and history
Founded in 1831 by a group of prominent New Yorkers, New York University (NYU) has evolved from a small, private institution with just one building to one of the world's most prestigious and diverse universities. Located in the bustling heart of Manhattan's Greenwich Village, NYU has been an integral part of New York City's cultural and intellectual life for nearly two centuries.
From its inception, NYU was envisioned as a university that would be open to all, regardless of background or social status, a radical departure from the elite institutions of the time. Over the years, NYU has lived up to this ideal, attracting students and faculty from all over the world and providing opportunities for people from all walks of life.
NYU's academic offerings have also expanded significantly since its founding. Today, the university boasts 10 undergraduate schools and 15 graduate/professional schools, with programs ranging from the arts and humanities to the sciences and social sciences. Some of its most well-known schools include the Tisch School of the Arts, the Stern School of Business, and the School of Law.
Over the years, NYU has been at the forefront of research and innovation, with faculty and alumni making significant contributions in various fields. The university has also embraced a global perspective, establishing campuses in Abu Dhabi and Shanghai, as well as study abroad sites on six continents.
Despite its growth and success, NYU has maintained its commitment to serving the city and its people. The university is deeply interconnected with the cultural, social, and economic fabric of New York City, and its students and faculty continue to play a vital role in shaping the city's future.
In conclusion, the history of NYU is a story of vision, transformation, and impact. From its humble beginnings to its current status as a global educational leader, NYU has remained true to its founding principles of inclusivity, excellence, and engagement with the world. It is a place where students can receive a world-class education while also being immersed in one of the most vibrant and dynamic cities in the world.
The emblem of New York University proudly features a torch, symbolizing the enlightening power of education. This emblematic torch represents the university's commitment to guiding its students through the vast sea of scientific knowledge amassed throughout history. It is a beacon of enlightenment that illuminates the path of wisdom for each new generation of scholars. By carrying the torch, NYU pledges to foster a spirit of inquiry and a passion for learning, ensuring that the flame of knowledge continues to burn bright and is passed on from one cohort of students to the next, from one era to another, in an unbroken chain of intellectual tradition. Through its dedicated faculty and comprehensive curriculum, the university seeks to empower students, equipping them with the tools necessary to navigate the complexities of the modern world, while also contributing to the global repository of knowledge and pushing the boundaries of human understanding.