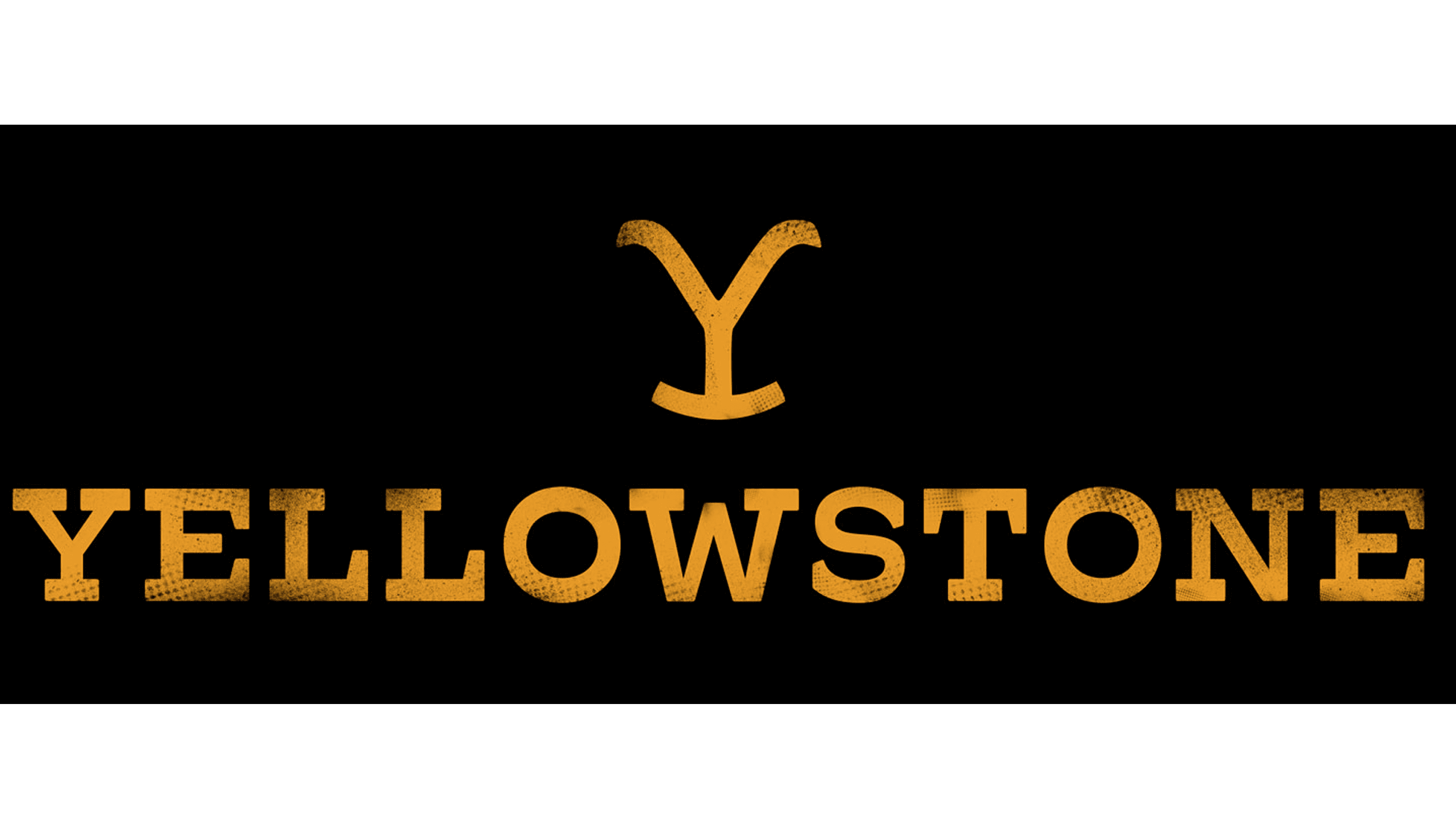 By downloading the Yellowstone Logo PNG you agree to the Privacy Policy.
Yellowstone is an American western drama series broadcasted on Paramount Network. The show is developed by Taylor Sheridan and John Linson, while the characters are played by Kevin Costner, Luke Grimes, Wes Bentley, Kelly Reilly, Cole Hauser, and Gil Birmingham.
The show describes the territorial conflicts among an Indian tribe living on a reservation near Yellowstone National Park, a large cattle ranch, and land developers, all willing to change their land borders and secure the interests. Yellowstone has 45 episodes composed in 5 seasons, with the last one released in November 2022.
Meaning and history
The series tracks the story of the Dutton family. Its patriarch, John Dutton III, played by Kevin Costner, maintains one of the most considerable ranches in the United States, based near Yellowstone NP. He is often questioned by other residents of the valley aiming to seize authority over the household's territory. To keep management of the site, he partners with his children: Kayce, Bethany, and Jamie, as well as his trusted person Rip Wheeler.
Those include Dan Jenkins, played by Danny Huston, a rich businessman, and land developer, and Thomas Rainwater, the leader of the neighboring Indian reservation who wants to get the Ranch land back as he believes it's stolen from the Native Americans who had once lived here.
The story, like a good Western drama, is peppered with love and intrigue between the characters as well as their surprising stories, unfolding as the series progresses.
What is Yellowstone?
Yellowstone is an American drama show, serialized in 5 seasons on Paramount Network. It follows the story of an American ranch leader John Dutton, who controls his land and defends it from the neighbors willing to take over it. Those include Native Americans, living on a reservation nearby, and land researchers. Along with these conflicts, the show revolves around the relationships of the Dutton family members, their love drama, intrigues, and stories.
2018 – today
The show's logotype depicts the inscription on a background generally of dark shades. The lettering often goes with a symbol looking like a capitalized character 'y' with curved diagonal lines and an understroke. Its design is probably supposed to reflect Native American culture.
Font
The show's wordmark depicts the inscription in a classic and elegant style. Its semibold uppercase letterforms have prominent serifs adding the inscription a bit angular and blocky look. There are tiny intervals separating each character, so the inscription looks solid and distinctive on every background.
Color
The color used to depict the letterforms is always yellow. This shade fits every background on which the lettering is put: on the posters with the blue sky, the lettering looks stylish and contrasts with the big picture; the same story with the darker background, where the darker yellow wording is catching and shining.