Hogwarts Logo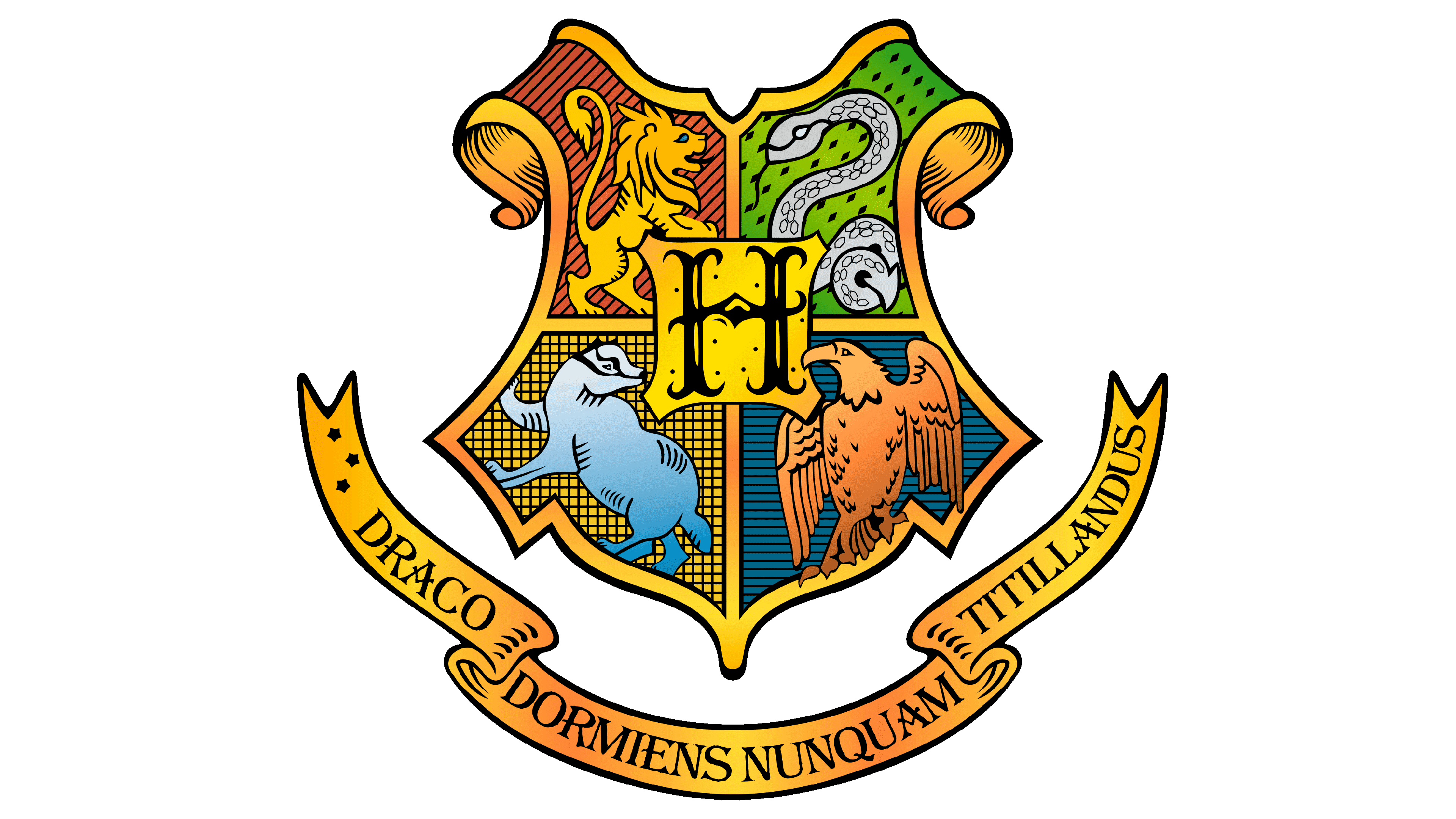 Hogwarts is a fictional magic school created for the book franchise Harry Potter. Alnwick Castle in the north of England in the county of Northumberland served as an inspiration for the look of the school. The castle is seen only in some scenes of the movie, but it is still undeniably associated with the school of magic. Scenes from the life of the school along with the Great Hall of the castle were filmed in the dining hall of Christ Church College, Oxford University. The halls and courtyard of the university can be seen in many scenes. The Hogwarts Library is also located on the grounds of Oxford University.
Meaning and History
The first book was written in 1997, although it wasn't until 2001 that the school appeared on film. It's in Hogwarts School of Witchcraft and Wizardry (the full name) that much of the plot of the books takes place. The Hogwarts school featured in the Harry Potter series actually exists in two forms. The first, a small castle was set up in the Warner Bros. Studio pavilion. The real castle, in the courtyard of which they flew on broomsticks, played Quidditch, and threw snowballs, is the ancient castle of Alnwick, which is located in England.
What is Hogwarts?
Hogwarts is a made-up school of Witchcraft and Wizardry, which taught magic to children with magical abilities from all over England. The school was in the mountains of Scotland in an old eight-story castle. As you can probably guess, in reality, the Hogwarts school does not exist in the form seen in the movie.
2001 – Today
The central piece of this logo is a golden shield styled like a ribbon, parchment, or some other flexible, thin material. The shield is broken down into four even sections. Clockwise from the top right, the sections represent the school's houses: Gryffindor, Slytherin, Ravenclaw, and Hufflepuff. The first one has a red background with a golden lion illustrated on it. The second one has a silver snake put on a green background. For Ravenclaw, it's a bronze eagle with a blue background. Hufflepuff has a yellow background with a black badger. The center bears a big black 'H' for 'Hogwarts'. Sometimes there's also a golden ribbon with a school's motto below the main emblem. The motto says 'Never tickle a sleeping dragon' in Latin using a similar font as the big 'H'.
Font and Color
The color palette of the log has multiple colors. A golden and orange gradient is used for the base, while black is seen in the outlines and the words. There is also green and blue. The font is a classic one with serifs. A combination of font and colors creates an outstanding emblem with a traditional feel.