PBS Logo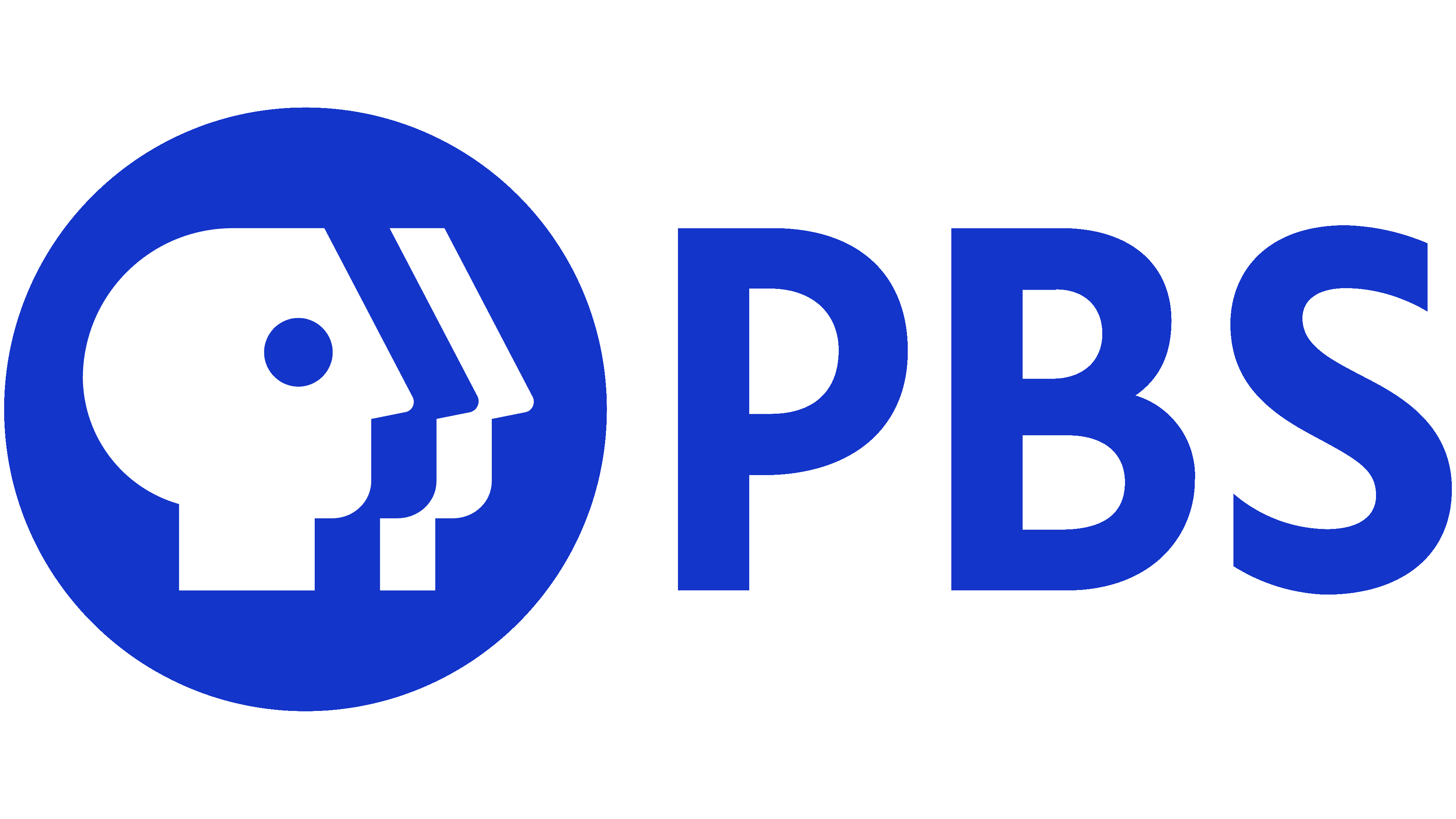 PBS (Public Broadcasting Service) is a U.S.-based non-profit public broadcaster, serving audiences through television, digital platforms, and educational services. Currently, PBS delivers a rich array of cultural, educational, and news content. Catering mainly to the U.S. market, its programming spans documentaries, dramas, science shows, and more. While member stations hold PBS's ownership, it operates independently, relying on public and private funding. As of now, it remains a prominent figure in American public media, championing diverse content while fostering community engagement and learning.
Meaning and history
The Public Broadcasting Service (PBS) was established in 1969 as America's primary public television entity. A successor to National Educational Television (NET), PBS emerged to meet the need for quality educational programming. Unlike its predecessor, PBS strived to foster collaboration among its member stations.
In the early years, PBS quickly gained recognition for groundbreaking shows like "Sesame Street," a pioneering educational series for children. The 1970s and 1980s saw PBS expand its reach with iconic shows such as "NOVA," "Masterpiece Theatre," and "The MacNeil/Lehrer Report."
PBS's funding structure made it unique. Being non-commercial, it relied heavily on government funds, viewer donations, and private sponsors. This setup allowed a certain degree of editorial independence, letting it produce hard-hitting documentaries and series.
The 1990s was a transformative decade for PBS. Amidst rising competition from cable channels and debates over its funding, PBS ventured into the digital realm. It was one of the first broadcasters to embrace digital broadcasting, paving the way for high-definition and online streaming.
Ownership of PBS remained consistent since its member stations essentially "own" it. These stations, scattered across the U.S., contribute content and share in decision-making processes.
Over the years, PBS continued evolving, amplifying its digital presence and launching PBS Kids as a dedicated children's channel. As times changed, so did its programming, reflecting the diverse American society and addressing contemporary issues.
Despite challenges, including funding debates and the rapidly changing media landscape, PBS remains a cornerstone of American television, staying true to its mission: to educate, inform, and inspire.
1970 – 1971
In 1969, when PBS was birthed, its initial logo was conceptualized. However, this emblem only started gracing screens in 1970, marking its debut during "The Andersonville Trial" broadcast. Interestingly, this first emblem was showcased alongside the closing symbol of National Educational Television (NET), symbolizing a transitional phase from NET to PBS.
This early PBS emblem was refreshingly straightforward: a trio of lines, each bearing the words "PUBLIC BROADCASTING SERVICE," set against an unembellished backdrop. The chosen typography was the classic Helvetica, resonating simplicity and clarity. Mirroring the hues of the NET emblem, this logo had a vibrant mix: red for one line, yellow for the next, and a brilliant blue for the last. This selection not only represented PBS's fresh identity but also subtly nodded to its roots with NET.
1971 – 1984
In 1971, PBS introduced a fresh emblem, resonating deeply with those who spent their formative years in that decade. The brain behind this design was Herb Lubalin, an iconic American graphic artist and typographer. Lubalin's creative journey for this logo was vast, encompassing diverse ideas like embedding "PBS" within a falcon's neck or even adorning it with stars. Yet, the finalized emblem stood apart from the initial designs, keeping only the abbreviation.
The letter "P" metamorphosed into a left-facing blue silhouette, reminiscent of a head. It was a symphony of geometric elements: an eye ensconced within a triangular nose, a square-formed neck, and a semi-circular foundation. This was complemented by an orange "B," punctuated by twin symmetrical hollow circles. These identical circles were also found nestled inside a green "S," bearing a slight resemblance to a tweaked number "8".
Beneath this vivid abbreviation was the descriptor, "PUBLIC BROADCASTING SERVICE," elegantly set in the ITC Avant Garde Gothic typeface—a collaborative creation of Lubalin and Tom Carnase, with Ernie Smith's inputs. Additionally, a version existed sans the broadcaster's full title.
1984 – 1998
During the mid-1980s, PBS recognized the need for a distinctive brand identity to set itself apart from other networks like ABC, NBC, and CBS. They sought the expertise of Chermayeff & Geismar to craft this new image.
Guiding the design transformation, Tom Geismar identified the broadcasting service's principal emblem – the "P" shaped like a head. He reoriented it to face the right, accentuated the head's curvature, and elongated both its nose and neck. Beyond these refinements, Geismar introduced a design innovation, termed 'The Split.' This element manifested as twin additional silhouettes, with the central figure emerging from the negative space between them. The resulting imagery suggested a triad of faces in a sequence of black, white, and black. This revamped iconography, aptly named "Everyone," was unveiled in March 1984 and graced television screens by September.
Beneath this tripartite head motif, the acronym "PBS" was inscribed. Crafted in the ITC Lubalin Graph Demi typeface—a tribute to Herb Lubalin—by the Chermayeff & Geismar studio, the typography showcased bold characters accentuated by blocky serifs.
1998 – 2002
During the final years of the 1990s, the creative minds at Publicis & Hal Riney reimagined the logo for the Public Broadcasting Service. They innovatively encased the familiar head motifs within a stark black circle, opting for a color transition that rendered the foremost profile in a pristine white hue. Adjacent to this emblematic circle, the company's abbreviated moniker found its position. The dynamic animation of this refreshed symbol was the handiwork of Lee Hunt Associates, bringing a touch of modernity and movement to the established PBS brand.
2002 – 2019
In the dawn of 2002, the creative team at PMcD Design decided on a transformation. They boldly amplified the size of the disc showcasing the iconic P-graphic, while juxtaposing this by diminishing the size of the accompanying text. Additionally, the typography underwent a metamorphosis. Swapping out the former ITC Lubalin Graph Demi, they ushered in the Caecilia 75 Heavy. This novel font brought with it a refined, sleek appearance, offering a contrast that felt more streamlined and succinct, lending a refreshed aura to the entire design ensemble.
2009 – 2019
The emblem crafted by the artisans at PMcD Design wasn't limited to a two-dimensional space; it also ventured into a 3D realm. This variant showcased a captivating interplay of monochromatic gradients within its circular boundary. Interestingly, despite the dimensional shift, the typography remained reminiscent of its predecessor, bridging the old with the new in a harmonious blend. This fusion was not just a testament to the logo's adaptability but also highlighted the design's timeless essence, ensuring it remained relevant across various presentations and platforms.
2019 – Today
As PBS approached its monumental 50-year milestone, the iconic letter "P" embarked on a transformative journey. The visionaries at the Lippincott branding studio spearheaded this evolution. The revamped faces now flaunted a more rounded nose and a considerably elongated neck. Additionally, the encompassing circle was given a more petite profile. Notably, the typeface underwent a dramatic shift — for the first time since 1971, it was sans-serif, echoing the vibes of the digital era. Furthermore, the emblematic PBS Blue hue was enhanced, optimizing its visibility across diverse media. This refreshed emblem made its debut on PBS's website in 2019, and within a year, an impressive 70% of stations broadcasting PBS content had adopted this contemporary design.