Rolling Stones Logo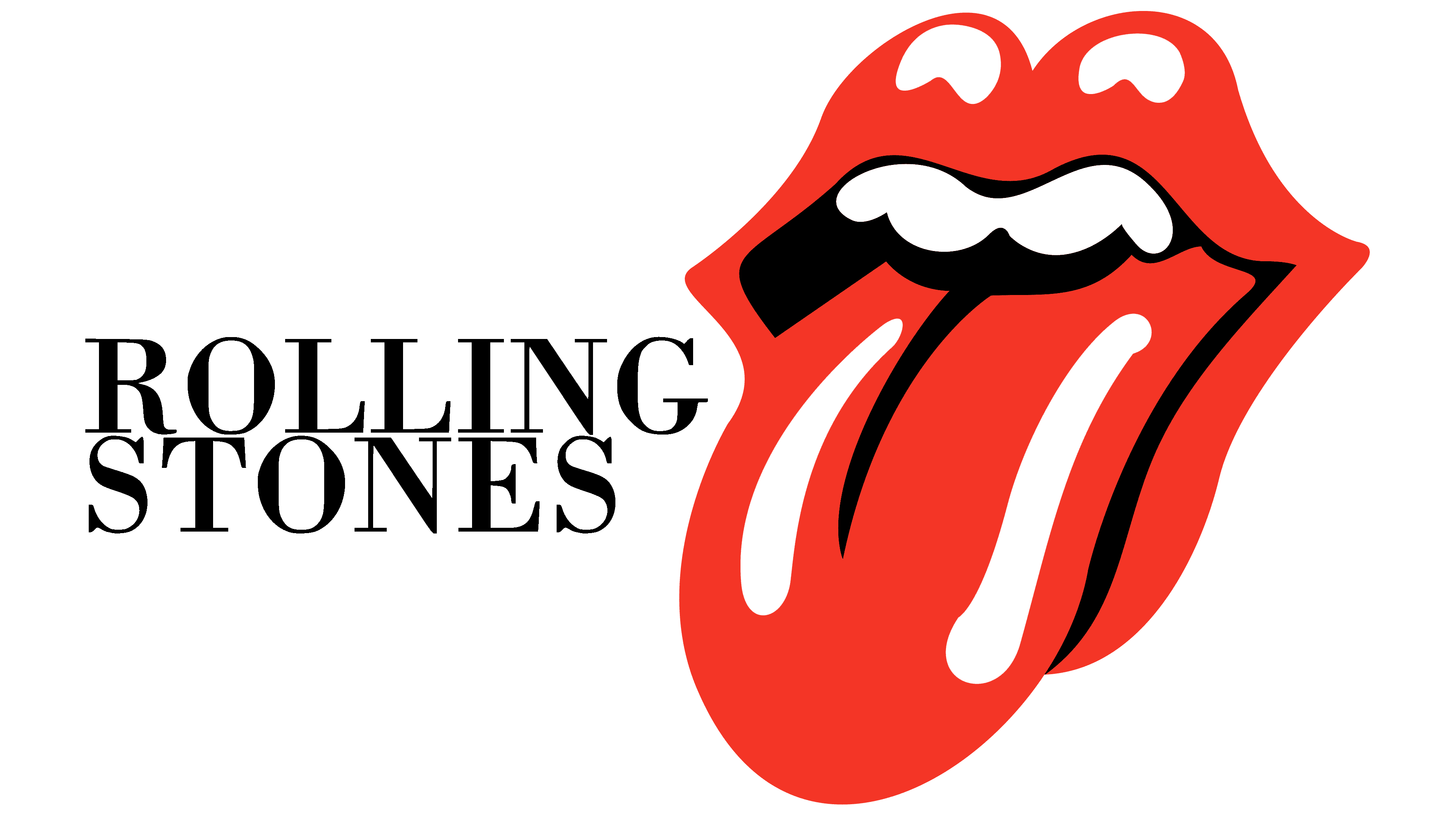 By downloading the Rolling Stones Logo PNG you agree to the Privacy Policy.
Rolling Stones is one of the most famous British classic rock bands. Like the Beatles, the Stones influenced much of the rock music afterwards, and music in general. Unlike a lot of other modern genres that consider the compositions from 60s and 70s outdated, songs written by these guys are still beloved.
Meaning and History
The band started performing in 1962, and they have from the very start been huge fans of jazz. The very name itself is a reference to one of the jazz classics – the 'Rollin Stone' by Muddy Waters. The music by Stones is generally heavily inspired by jazz and other then-classic genres.
1970 – today
Before 1970 Stones didn't have any logo, they've only gotten one when their music went truly worldwide. The logo they got didn't really have anything to do with the stones – it was an image of red lips with a tongue sticking out of them. The color palette was mostly scarlet and black, but there were also white teeth and blots of light.
The meaning this logo is supposed to correspond with the motifs of the music performed by the band: sexuality, freedom and rebelliousness.
The style itself is very cartoony, which also seems to correspond with the music they're writing.
Emblem and Symbol
Rolling Stones also have several text logo variations. While the most iconic is just the black serif they use for most promotional purposes, there are also several scarlet variations written in a more care-free style. There are also several minor text designs, and they aren't used as frequently.