Cocomelon Logo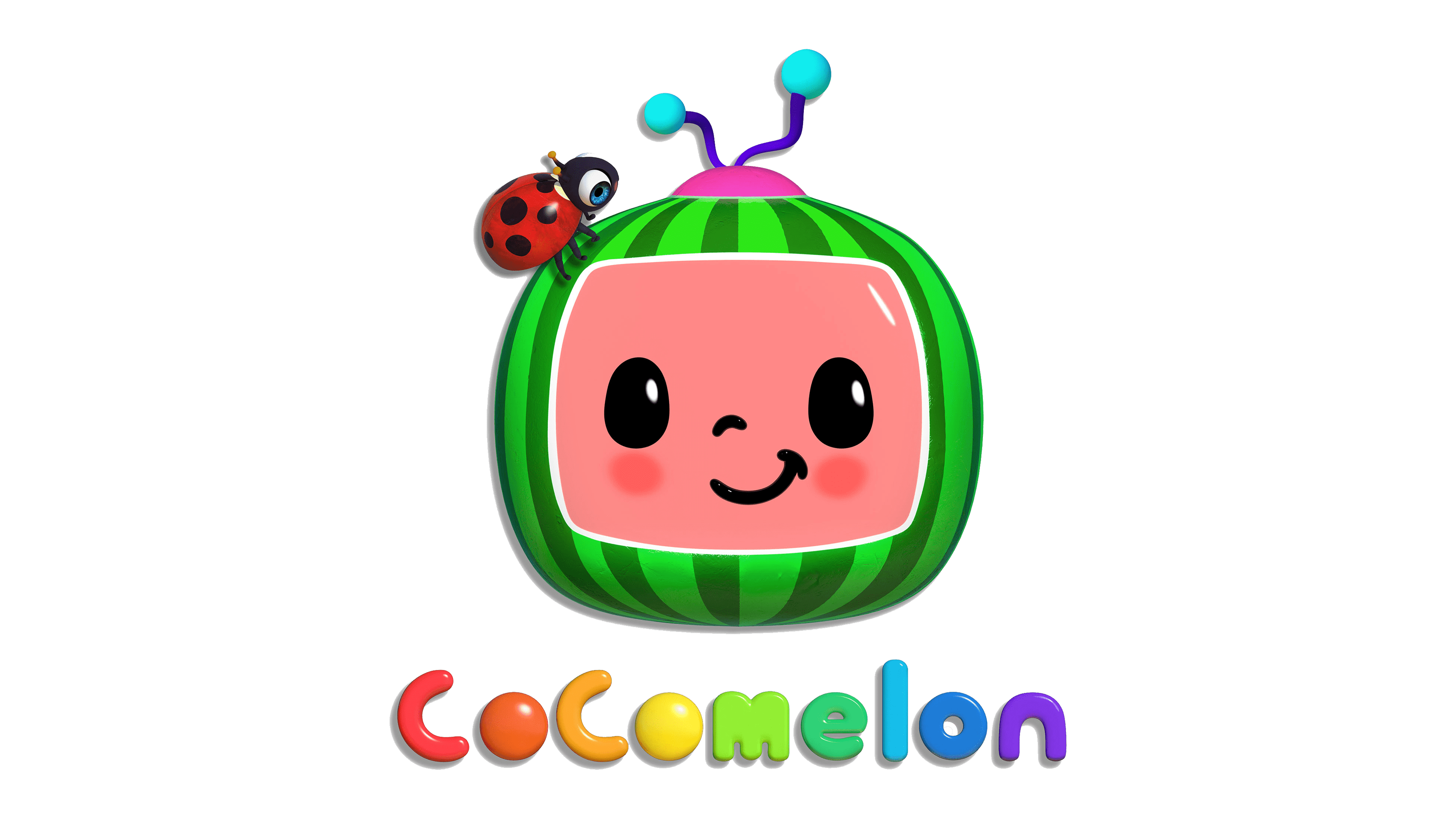 By downloading the Cocomelon Logo PNG you agree to the Privacy Policy.
Cocomelon is a corporate YouTube channel that mostly creates video for preschool audience. It mostly means song videos made with cartoon video created by specifically by the channel. By 2021, it's become one of the few channels that surpassed a 100-million-subscriber milestone.
Meaning and History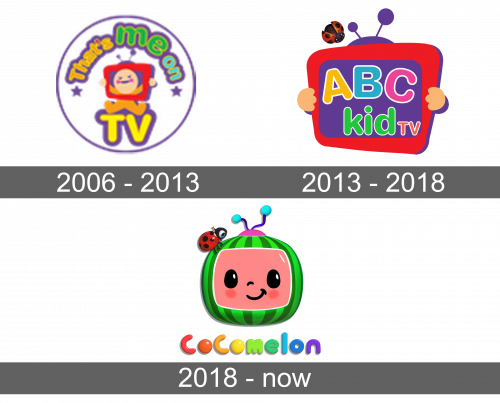 2006 – 2013
For a few initial years, the project was called 'Checkgate' (or 'That'sMeOnTV'). The logo was a pink circle with an image of a toddler wearing a red TV on its head and sitting on a big yellow word 'TV'. The rest of the wordmark is written above him in a curve. Each portion in it also uses a distinct color, including orange, green & blue.
2013 – 2018
In 2013, the channel was rebranded into 'ABC Kids TV'. The logo was updated, but the central piece was the same red TV held in someone's yellow hands. The channel's name was written with round cartoonish letters inside the TV display, although the 'TV' bit was taken out outside of it.
There's also a ladybug above and to the left of it, which they kept into the next version.
2018 – today
The channel turned into 'Cocomelon' by 2018. The logo they adopted then depicted a watermelon modeled like a TV (with an antenna and a 'display'). The display is actually someone's pink face with simple features. The usual ladybug is sitting on the watermelon's corner.
Emblem and Symbol
There is also another logotype – the wordmark used in many other instances. It uses lowercase letters that resemble balloons, and each of them is given a unique color, ranging from red to purple. It's almost like a rainbow, but with more elements in it.