Gymshark Logo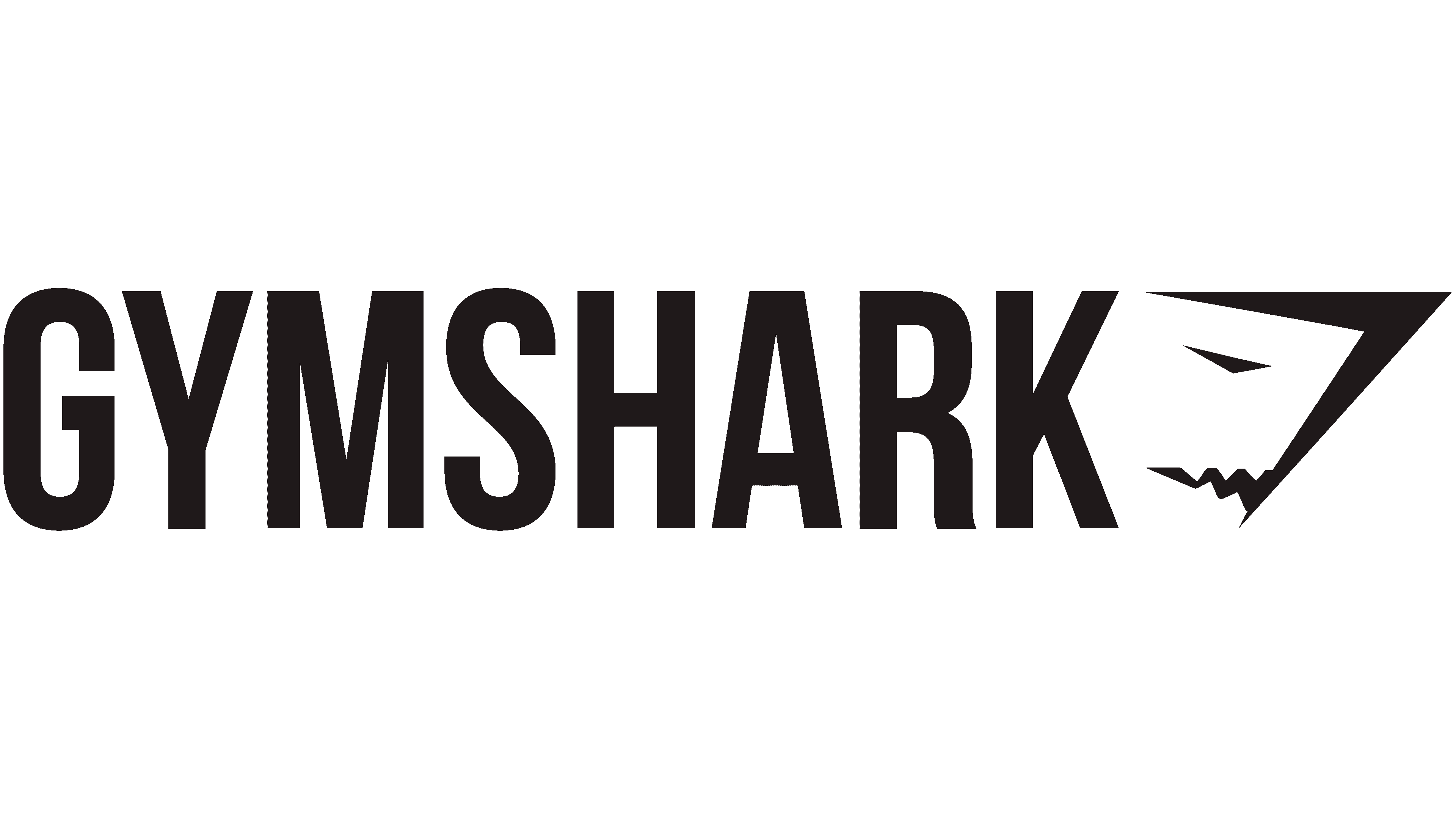 Gymshark, a UK-based fitness apparel brand, emerged as a game-changer in the sportswear industry. Founded in 2012 by Ben Francis, this trailblazing brand blends innovative design with performance-enhancing technology. Known for its form-fitting, functional wear, Gymshark resonates with fitness enthusiasts worldwide. Through savvy marketing and community-building, the brand has fostered a dedicated following. Their ethos underscores the power of vision and determination, reflected in their rapid ascent in the competitive fitness apparel space. Gymshark continues to inspire and redefine contemporary activewear.
Meaning and history
The brand's growth trajectory skyrocketed due to its savvy digital marketing strategies, particularly on social media. They smartly partnered with fitness influencers, making their presence felt across platforms like Instagram and YouTube. This digital dominance contributed significantly to Gymshark's global outreach.
Despite numerous offers, Ben has retained ownership and direction of the company. Instead of following traditional retail pathways, Gymshark embraced a direct-to-consumer approach, offering products exclusively online. This strategic move further strengthened its bond with the global digital-savvy audience.
In 2020, Gymshark reached a monumental milestone, being recognized as a billion-dollar company. To fuel its expansion and global ambitions, the company welcomed an investment from General Atlantic, a growth equity firm. This partnership aimed to leverage General Atlantic's industry insights and global network, without relinquishing the brand's core values or control.
Gymshark's evolution wasn't limited to its business model; product innovation remained central. They continually refined production techniques, prioritizing sustainability, performance, and aesthetics. This commitment to innovation has placed Gymshark at the forefront of activewear fashion.
From its humble beginnings to its global recognition, Gymshark's journey underscores the importance of vision, adaptability, and persistent effort. The brand remains a beacon in the fitness apparel industry, illustrating how passion can transform into a worldwide phenomenon.
Old
The initial badge bore a resemblance to a stamp of approval or authenticity. At its core was a depiction of a robust, humanoid shark, showcasing its vigor by showing off its muscular physique. This representation stood as a testament to sportive prowess and fierceness. Encircling this central figure was a band that carried the words "GYMSHARK FITNESS." These inscriptions sat diametrically opposed, punctuated by block-like dots. The typeface chosen, with its stencil style, resonated seamlessly with the emblem's rugged aesthetic, further emphasizing the brand's commitment to strength and endurance.
Today
Before his departure as CEO, Ben Francis undertook the task of revamping the company's emblem. By then, Gymshark, the fitness wear and accessory brand, had garnered significant recognition and was ripe for rebranding. The critical task of reshaping the logo was handed over to the adept designer Martin Williams from West Midlands, UK, the brain behind Pixel Freak Creative. Drawing inspiration from stalwarts like Adidas and Nike, Williams aimed to craft a memorable brand identity for Gymshark.
Championing a minimalist ethos, Williams crafted a compelling visual, despite the straightforwardness of its design elements. The revamped logo juxtaposed the brand name with the sharp profile of a shark's head. The emblem's design was distilled into three key motifs: an arrow, a diminutive triangle, and a sinuous line.
The shark imagery cleverly dovetails with the brand's moniker, mirroring Gymshark's aggressive and innovative marketing tactics. This marine predator stands as a testament to Gymshark's agile business strategy. Distinct from giants like Adidas and Nike, Gymshark adopts a digital-first approach, forgoing expansive physical stores and relying on online sales. Eschewing extravagant celebrity endorsements, Gymshark smartly leverages influential online personalities for brand promotion.
Moreover, the shark resonates with notions of ferocity, intensity, and peril. Such attributes align well with the fervor of athletics, suggesting that the logo's significance runs deeper than a cursory glance might reveal.