Jumpman Logo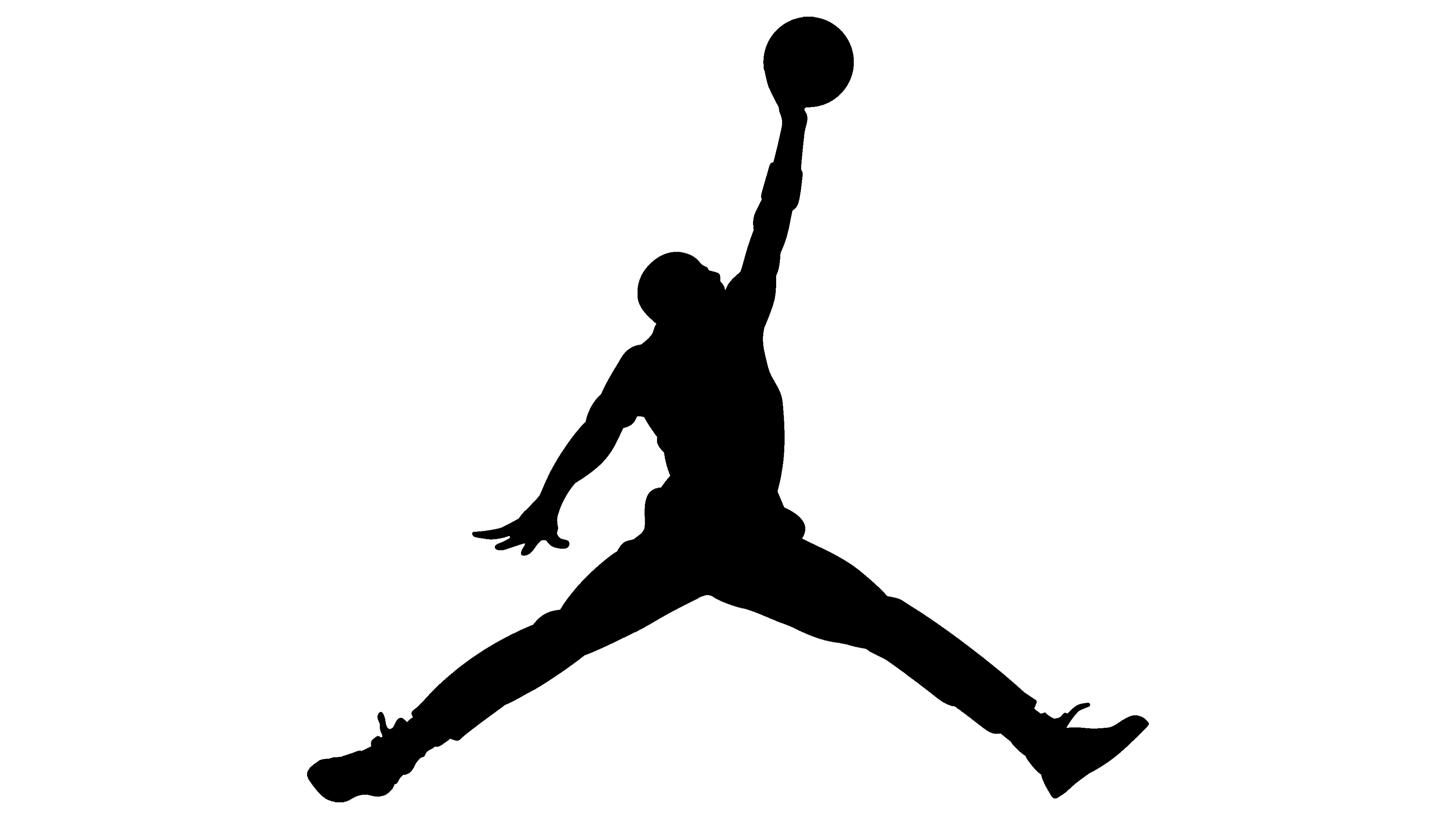 The line of high-quality basketball apparel and shoes under the "Jumpman" emblem became so popular that the company began making products for American football players, professional wrestlers, and boxers. Air Jordan combines incredible, high-tech design with modern, innovative technology. Jumpman is now associated with unique looks and incredible comfort, conquering not only sports fields but also filling the streets of cities.
Meaning and History
In 1984, Nike made basketball shoes. To secure a place in the new market, it signed a 5-year contract with Chicago Bulls rookie shooting guard Michael Jordan. At that time, concluding such a long-term contract with only one athlete sounded ridiculous. Nike managers, though, believed in Jordan's talent The first collection of Air Jordan sneakers was released back in 1985, but it still remains a classic. With each new line, collectibles receive both completely new and updated designs in an unusual interpretation, complemented by the latest technology. The Jumpman is called so because the logo depicts a jumping basketball player throwing a ball into the basket, which is not seen in the emblem.
What is Jumpman?
The Jordan brand was created as a signature collection by Nike in collaboration with renowned basketball player Michael Jordan, the "Jumpman" in the emblem. Air Jordan was an extraordinary case when one of the brand's lines began to develop in its own direction, becoming famous and loved by its fans.
1984 – Today
The logo consists only of a silhouette of a jumping basketball player with an outstretched hand hitting the ball. Although it looks quite basic, there is a lot of meaning behind it. First of all, it is a real photo of Michael Jordan taken from the side. The original was ordered by Life magazine several years earlier. The logo, though, features a remake of that photo. Instead of bending the hand back, the player has it outstretched plus he wears the shoes of the brand he is representing. It is noteworthy that the photographer of the photo from the magazine, Jacobus Rentmeester, later sued Nike for illegal use of his work. According to some sources, he managed to sue it for $15,000, according to others, the claim was completely rejected. Initially, the Jumpman logo was used in combination with the swoosh. With more recognition, only the jumping figure was left. Sometimes, the inscription "Jordan" or the legend's game number "23" were also included.
Font and Color
The logo of this Nike line does not typically include any inscriptions, although initially, the company used it along with a "Nike" inscription. The logo used a classical, powerful color. Black gives a professional touch and has always been a classic choice of brands across all industries.