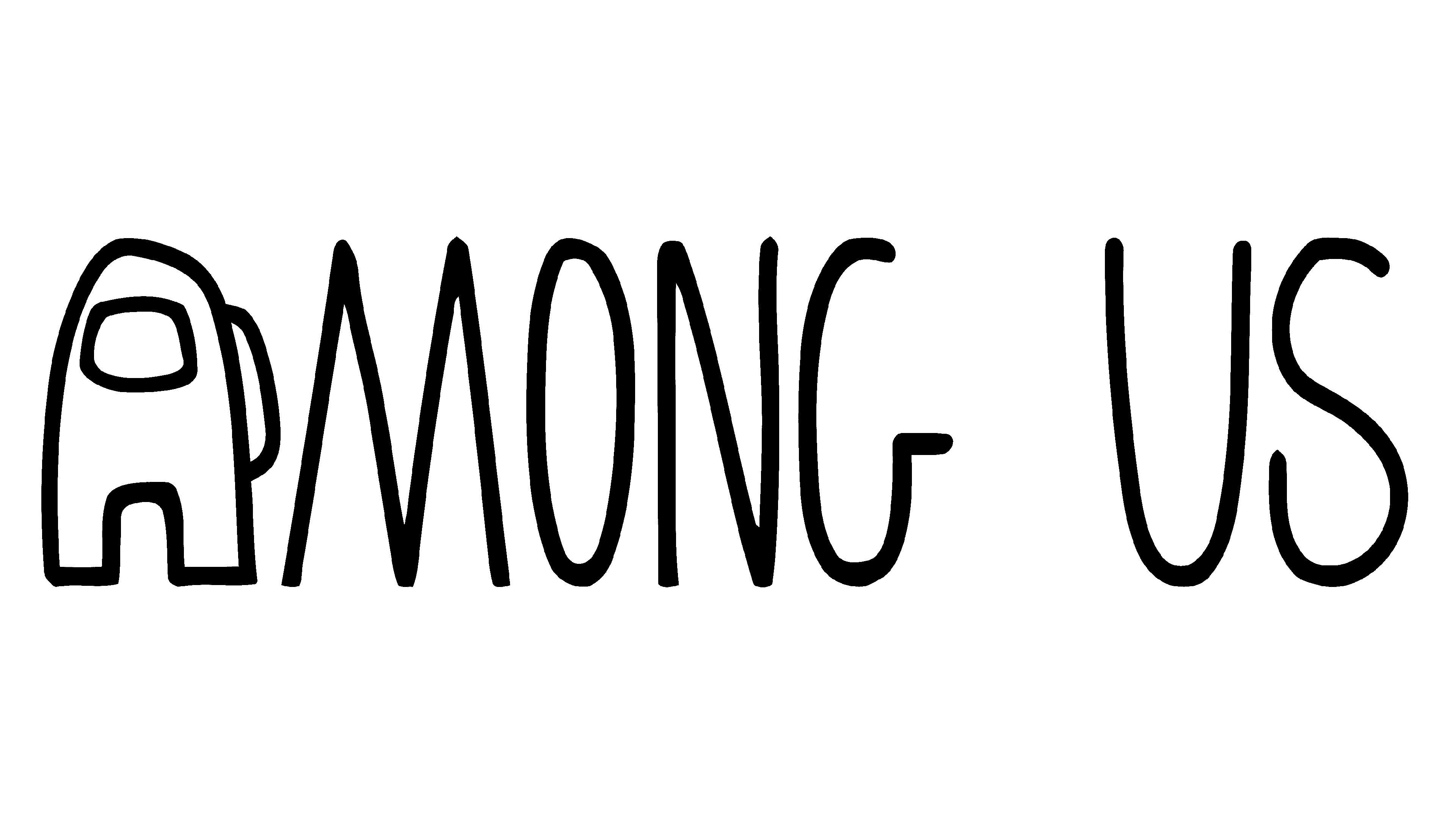 Among us is a currently one of the most downloaded mobile games in the world. It came out in 2018 and massively grew in popularity by 2020. The gameplay revolves around surviving as one of several 'crewmates' – astronauts trying to keep their starship operational while also deducing an impostor saboteur among them.
Meaning and History
2018 – Today
The game's official full logotype displays its name styled in a cartoonish, illustrative manner. It's written in tall, black, fluid letters as if drawn by hand. At the same time, the letter A is replaced with a black outline of a crewmate. In the game, they look like tall round blobs with a pair of square legs coming out from their bottoms.
As a result, this depiction looks a lot like the letter A.
Emblem and Symbol
The mobile icon of the game also features a crewmate, although without the app's full name this time. It's simply a yellow square, whose center is occupied by an upper half of a crewmate as seen in-game. The visor is colored light blue, and the rest of the suit is red – the suit's default color.