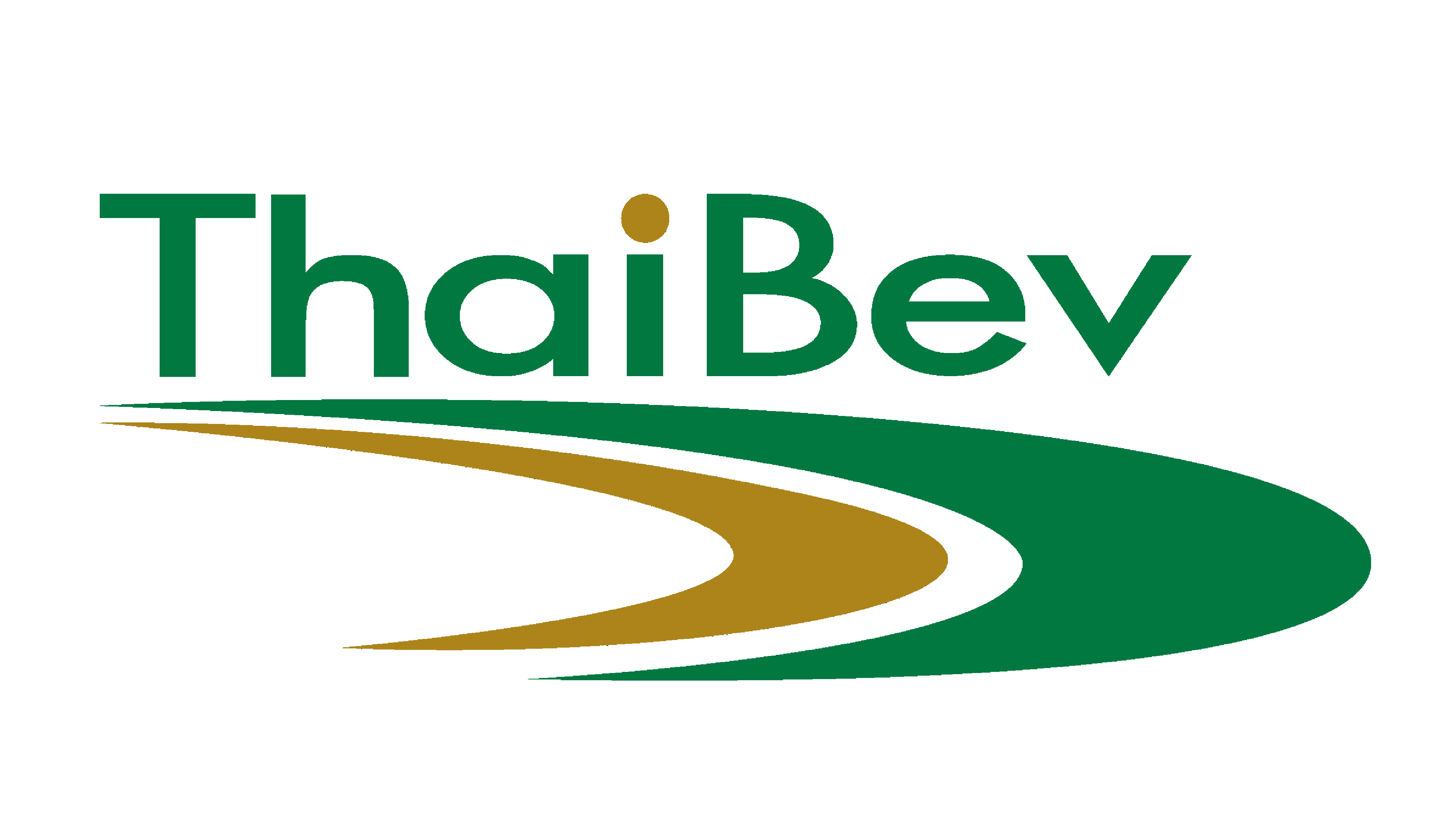 ThaiBev is a brand that produces alcoholic beverages. Operating from Thailand, they are considered amongst the biggest companies in this country – all that despite being relatively new to the market. At the moment, they are producing most of the alcoholic beverages in South-Eastern Asia.
Meaning and History
ThaiBev (aka Thai Beverage) has been launched in 2003 by one of the local billionaires. The name simply indicates the origins of the company, as well as their primary line of work – making beer, liquors and soft drinks. Although being much younger than most big Thai companies, ThaiBev is arguably the most profitable in the country currently.
2003 – today
The first ThaiBev logo is just their name written in a pleasant-enough typeface and accompanied by a wave-like symbol. The color scheme is just two colors: yellowish brown and green. These are present on the logos of many alcohol companies, as they are reminiscent of beer and hops, respectively.
Most of the letters are green (except for the dot on 'i' – that one is brown). The boomerang shapes below, however, are painted different colors as a sort of statement of unity.
Emblem and Symbol
Thai Beverage isn't a beer brand – it's a company that brews beer and other beverages. Hence, most of their drinks are labeled differently. For instance, the most popular line of beer they have, the 'Chang', has similar coloring, but also a lot of new components: such as its own symbol and text style.