Twitch Logo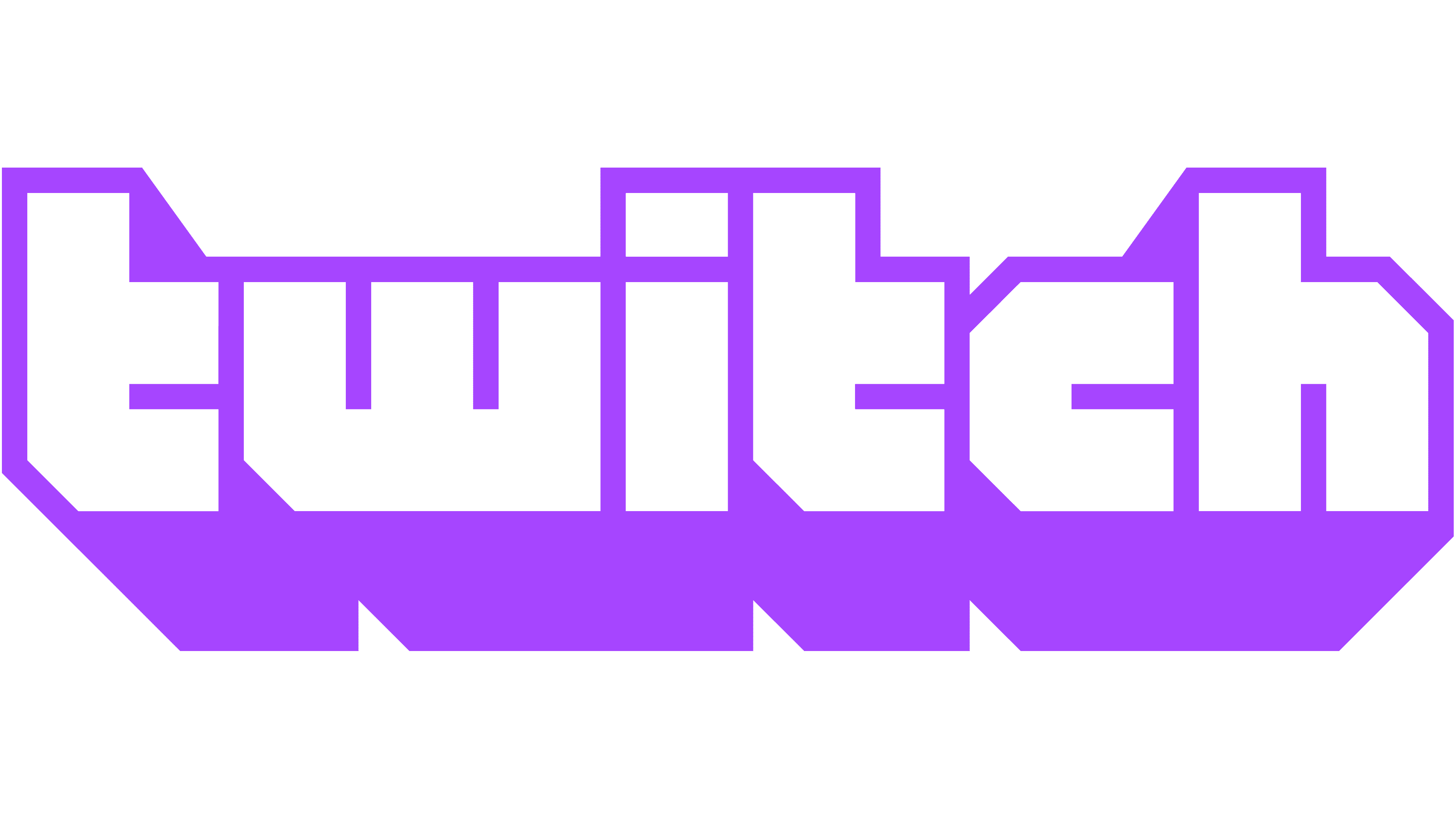 Twitch is a major streaming service, the biggest online. If you needed to watch a broadcast on any worthwhile topic, you would find it on this platform. Granted, it was always more inclined towards gaming, with many features being meant for use by gamer viewers right in the middle of stream.
Meaning and History
Twitch was launched in 2011 as a branch of Justin.tv – a prominent all-purpose streaming service that also featured gaming streams. Because this category in particular was soon overshadowing all the others, the owners opened a separate service for them, called Twitch – after 'twitch gaming', a high-speed reflex-abased gaming style.
2011 – 2012
The initial Twitch logo had a metallic texture. Each letter seemed as if cast from a single silver plate. While each character was sharp and angular, they were also irregular and elongated where they shouldn't have been. This design was likely supposed to inspire fantasy themes.
They also put a TV to the right of the text part. It was almost completely silver, like the text, except for the screen – it was dark green. They also added letters 'TV' in the middle of the screen to remind people that this website is an offspring of Justiv.tv.
2012 – 2019
In 2012, Twitch came up with this design, and it was used for the longest time yet. The main coloring switched to purple. Although the text itself was white, the outline was purple. Because the face of the text logo was as if lifted, the outline was thicker below – to inspire volume and depth.
The font changed too. It became more erratic and blocky. Even the parts that would usually be round became squares – such as dot above 'i'. This design was likely meant to look like pixels, which were a staple of older gamers.
2019 – today
In 2019, the platform's overall design slightly changed. The general color was turned from purple to lilac, almost pink. The letters were as if squeezed together more tightly, because there is now very little space between the white elements. In the end, it made the logo look even more like a bunch of pixels.
Emblem and Symbol
There is also a prominent icon that replaced the old TV-emblem back in 2012. It featured a purple square speech bubble with the same design as the main logo – white innards, purple outline and a lifted front. In addition, they placed two vertical lines in the middle the entire thing would look like a face – a streamer's face, likely.
In 2019, it slightly changed to better resemble the new look, too.