Icelandair Logo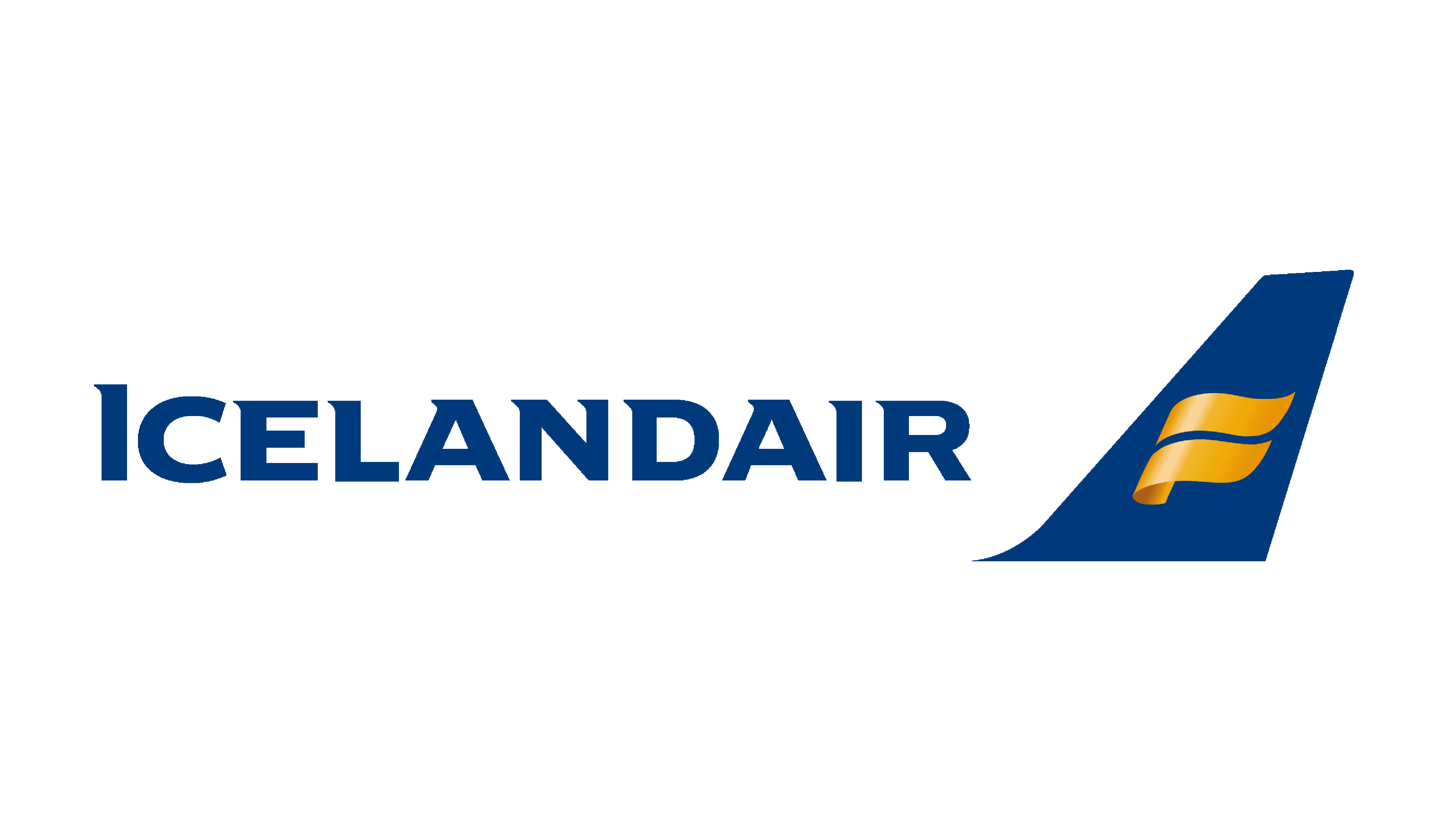 By downloading the Icelandair Logo PNG you agree to the Privacy Policy.
Icelandair is the flagman carrier airline in Iceland. It operates domestic and international flights as well as connects Iceland with outside regions, including Europe, Russia, North America, Asia and others. Having its main offices and hubs in the Keflavík and Reykjavík International airports, Icelandair owns the fleet of 35 jets and fly in 53 destinations.
Meaning and History
Icelandair was started in the year 1937, when Flugfélag Akureyrar was founded in Akureyri, north coast of Iceland. The company name was turned to Flugfélag Íslands (Flight Company of Iceland) after the ceasing and soon its reboot in 1940. Finally, for international concerns, the name was changed to Iceland Airways — shortly, Icelandair
Who owns Icelandair?
The company is technically owned by the Icelandair conglomerate. It basically means they are a private, independent entity.
1940 – 1978
The initial logotype consisted of the black-and-white combination of the capitalized name, written in two languages and having a single elegant serif typeface, and the curious emblem with the horse having the wing. The depiction style, used for the horse image, slightly reminds us of the ancient Greek style for the columns.
1978 – 1999
The following logotype, which was in use for over 20 years, featured the horizontal depiction of the corporate name, written in the bold sans-serif style with the straight letters. It stood left side from the emblem of two wavy lines, associative with the ones to place on the tail wing of the aircraft.
What is Icelandair?
It's a flag carrier for Iceland. There are few proper airlines in this country, and this one is chief.
1999 – today
The current logotype consists generally of the same elements and features, but this time they are a bit modified. The blue inscription has got another typeface with the scotches on each letter and the big 'I'. As for the emblem, so it was changed as well: on the dark blue aircraft tail, we can see the familiar wavy lines, but in the gold color.
Emblem and Symbol
Where does Icelandair fly?
They primarily fly across the Atlantic. It includes countries in Europe and North America.
The current Icelandair logotype is often used in different variations and situations. As an example, for the social media our company uses the familiar aircraft tail with the wavy lines of the white color, featured on it. Actually, this emblem can be seen in different color palettes, including black-and-white, for instance.